Global MIM(Master in Management)
Why Global MIM
Korea University Business School (KUBS), the only academic member of the CEMS Global Alliance in Korea, introduces the CEMS MIM (Master in International Management) Program.
Global MIM Highligts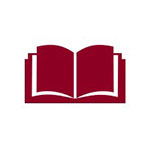 1 Year Intensive
Full Time Program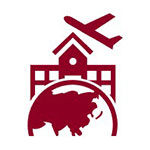 1 Term at KUBS(Seoul) &
1 Term at CEMS Partner School
(e.g., Cornell, LSE, HEC, Tsinghua, etc.)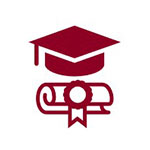 Earn 1 Master Degree &
1 CEMS Certificate in 1 year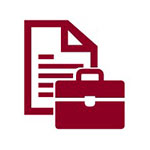 Passport to an
International Career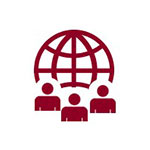 18,000+ CEMS Alumni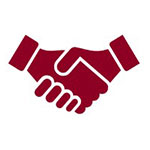 70+ Global Corporate Partners &
(e.g., Cornell, LSE, HEC, Tsinghua, etc)
8 Social Partners
(e.g., ESA, WWF, etc.)
CEMS?
CEMS is a global alliance of leading business schools, multinational companies and NGOs dedicated to educating and preparing future generations of global business leaders to enter into a multilingual, multicultural and interconnected business world through the CEMS Master's in International Management (MIM). The CEMS MIM is a pre-experience postgraduate degree open to high-calibre, internationally minded, multilingual students enrolled in a Master in Management program at one of the CEMS member schools.
Ranked 12th worldwide in the QS 2023 Masters in Management Rankings
Founded in 1988
34 schools across 5 continents
70 Corporate Partners (multinational companies) and 8 Social Partners (NGOs)
1,348 MIM students of 78 nationalities.
+16,841 alumni of 111 nationalities, working in +75 countries
Why CEMS MIM at KUBS?
KUBS MIM + CEMS MIM
Qualified candidates will earn master degree from KUBS MIM (Master in Management) and certificate of CEMS MIM (Master in International Management).
Prestigious Learning Experience
Students can learn not only from lectures but also from global diversity in class. Global MIM program is comprised of students from all parts of the world and a wide range of business and cultural backgrounds.
Best of Both Worlds
The Global MIM offers global experiences. All students, domestic and international alike, have access to high-quality business education, unique cultural experiences, and an opportunity to gain international perspectives.
International Internship
International Internships provide students with the real-life professional learning experience of integrating into an organization's culture and processes. The main objective is to turn academic experience and theoretical knowledge into a professional, multi-cultural experience. International Internships can take place at a CEMS Corporate Partner. Both CEMS Corporate Partners and CEMS alumni actively offer internship opportunities to CEMS students. Internships must cover a period of at least 8 weeks full time and take place abroad.
Corporate Networking
Benefit from privileged contact with highly committed Corporate Partners through program components and company-related events - talent spotting at CEMS does not necessarily begin with a CV and an interview, so see this as your first step through the door of your potential employer!
CEMS Club Seoul
The CEMS Club Seoul (CCS) is the association of CEMS students from the Korea University. CCS' objective is to enhance student life and foster relationships as the networking platform between corporate partners, CEMS Alumni, and CEMS students.
CEMS Alliance: Partner Schools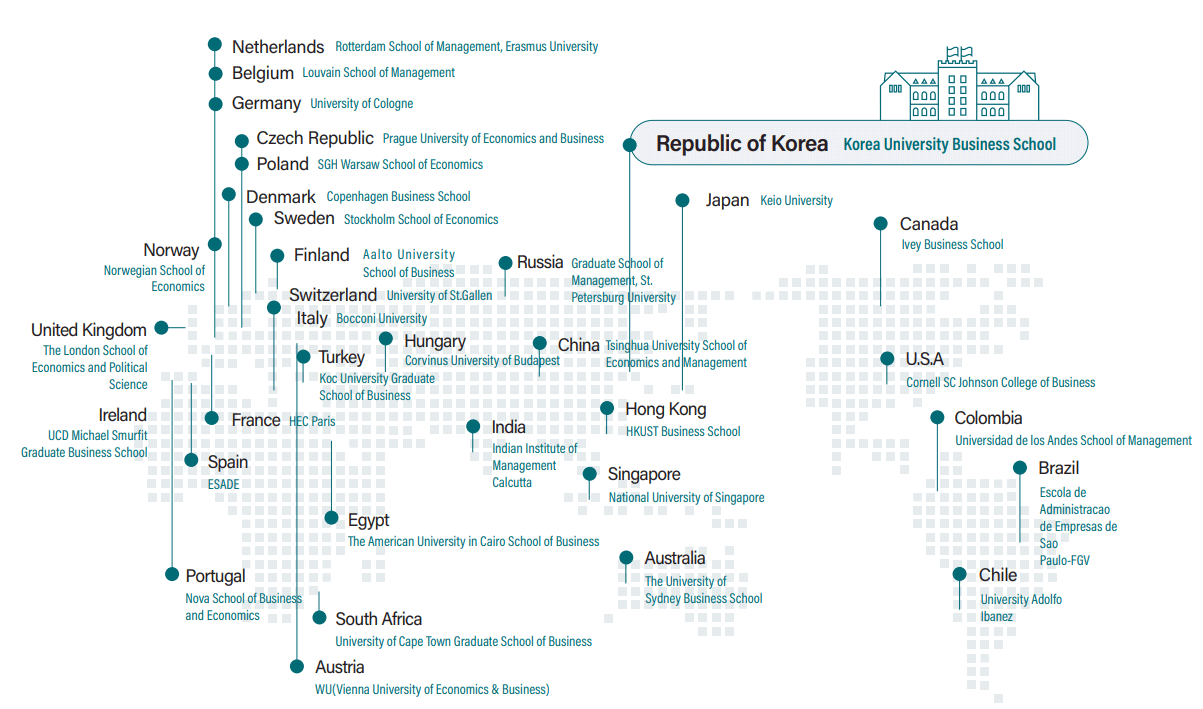 * For further information, please visit http://www.cems.org