MS/PhD
Department of Business Administration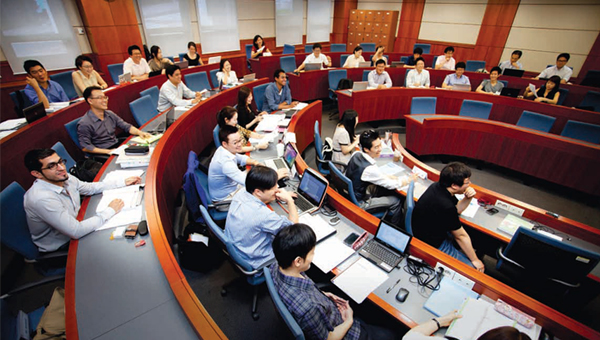 The first MS/PhD program accredited both by AACSB & EQUIS in Korea.
Ranked #1 in Korea and #95 in the world for top academic journal publications by the faculty.
Largest full-time faculty in Korea
State-of-the-art academic facilities known as the best in Korea, including LG-POSCO Business Hall, Hyundai Motors Business Hall, Business Main Hall.
Department of Business Administration
The Department of Business Administration offers PhD, MS, MS/PhD integrated programs with Accounting/ Finance/ International Business/ LSOM(Logistics, Service and Operations Management)/ Management/ Marketing/ MIS(Management Information Systems) majors. It also runs the master's degree in the Business Analytics division as a 1year program.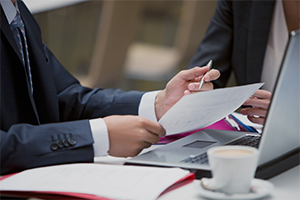 Accounting
As a result of the increasing emphasis on accounting transparency, current researches pay more attention to implement an efficient accounting information system that emphasizes responsibility of decision makers. Main research areas in accounting are: financial accounting, managerial accounting, tax, and auditing.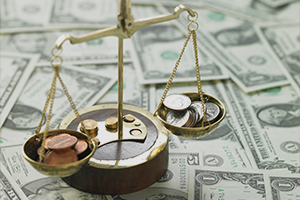 Finance
Finance is an essential field of study to grasp the structure and operation of how corporations and markets work. Some of the key topics in finance include: economic theory under uncertainties and risks, corporate finance and capital flow, security market and the role of financial institution, investment portfolio, derivative securities, insurance and risk management, real estate finance and corporate governance.
International Business
For a business to enter into the global market, it is vital to have a thorough understanding of competitive advantage, international trade, culture, finance and investment climate. International business is a broad field of study on the organization's expansion to the international market, as well as the operation of multinational corporations.
Read more
Dept of IB Webpage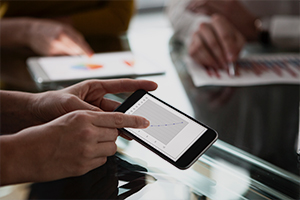 LSOM
(Logistics, Service & Operations Management)
LSOM major is a practical field of study which provides solutions to various issues which occur in all matters of enterprise activities: logistics, service, manufacturing, operation, supply chain management (SCM), purchasing, and technology management with theoretical and data analytical approach of management science and decision science.
In our curriculum, students acquire problem solving skills through various methods such as the big data analysis, business analytics, simulation, optimization, statistical process management, and etc. which are required by the global corporations.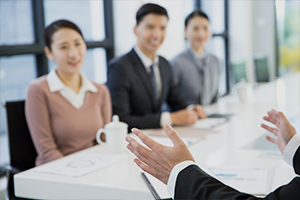 Management
Management studies offer a comprehensive understanding of all aspects of the employment relationship. Management applies philosophical approaches yet grounded in the real world, with regard to the people and industrial relations within an organization. Main research areas in management studies involve organizational behavior, human resource management, industrial relations, and management strategies.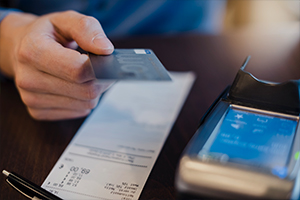 Marketing
Marketing pays attention to the process of consumer's decision making. Marketing is a division of study that creates value for customers, organizations and society by analyzing market needs. Theories in marketing also focus on the product distribution on the market, and the formation of a strong customer relationship.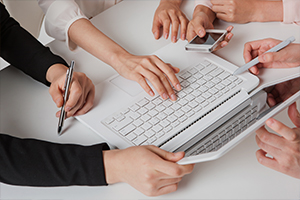 MIS
(Management Information Systems)
provides knowledge on a business's overall management of data, information and knowledge. MIS offers a cohesive understanding of capturing, managing and processing the large sized data set.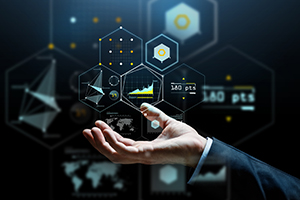 Business Analytics
The Business Analytics major aims to address the strategic, tactical, and operational business decision-making issues of the Fourth Industrial Revolution. This field focuses on the analysis framework applying statistical and mathematical techniques that encompass data programming skills, which are capabilities for analyzing internal and external big data by digital transformation. Management capabilities related to this include advanced information technologies such as the internet of things, artificial intelligence, blockchain, and big data. Based on information security and data ethics, the goal is to build a socially tailored higher management education system for the collection, access, integration, analysis, and prediction of large-scale data by providing on-site learning opportunities as capstone projects.
PhD
Completion of advisor designated courses (formerly known as, prerequisite courses)
Completion of a total of 36 credits
Completion of a total of 8 credits of research guidance
Comprehensive examination pass
Foreign language exam pass
Degree dissertation pass
Publishing at least one research paper in SCI level journals (Each major area may require a higher standard. Please refer to the internal rules of the relevant major area.)
MS
Completion of advisor designated courses (formerly known as, prerequisite courses)
Completion of a total of 30 credits
Completion of a total of 8 credits of research guidance
Comprehensive examination pass
Foreign language exam pass
Degree dissertation pass
MS/PhD Integrated Program
Completion of advisor designated courses (previously, prerequisite courses)
Completion of a total of 54 credits
Completion of 12 ~ 16 credits of research guidance
Comprehensive examination pass
Foreign language exam pass
Degree dissertation pass
Publishing at least one research paper in SCI level journals (Each major area may require a higher standard. Please refer to the internal rules of the relevant major area.)
Curriculum Example
PhD, MS/PhD Integrated program

PhD, MS/PhD Integrated program - 회계학
Coursework
1st semester

BUS743 Seminar in Financial Accounting I*
BUS789 Seminar in Auditing I
BUS843 Special Topics in Accounting III

2nd semester

BUS744 Seminar in Financial Accounting II *
BUS892 Seminar in Tax Accounting II
BUS658 Theoretical Framework of Accounting II
BUS842 Special Topics in Accounting II

3rd semester

BUS741 Information Economics*
BUS745 Seminar in Managerial Accounting I*
BUS891 Seminar in Auditing II

4th semester

BUS790 Seminar in Tax Accounting I
BUS841 Special Topics in Accounting I
BUS657 Information Systems Research Methodology

MS

교과과정 예시 - 회계학 석사
Coursework
1st semester

BUS789 Seminar in Auditing I
BUS843 Special Topics in Accounting III
BUS523 Financial Accounting I
BUS8649 Current Issues in Accounting

2nd semester

BUS892 Seminar in Tax Accounting II
BUS658 Theoretical Framework of Accounting II
BUS842 Special Topics in Accounting II

3rd semester

BUS745 Seminar in Managerial Accounting I
BUS891 Seminar in Auditing II

4th semester

BUS790 Seminar in Tax Accounting I
BUS841 Special Topics in Accounting I
BUS657 Theoretical Framework of Accounting I

교과과정 예시 - 재무금융
Coursework
1st semester

BUS525 Financial Management
ECO501 Microeconomics Theory I (course from Department of Economics)
ECO508 Econometrics I (course from Department of Economics)

2nd semester

BUS838 Empirical Study in Finance
BUS628 Corporate Finance Theory
ECO503 Macroeconomics Theory I OR ECO508 Econometrics II
(course from Department of Economics)

3rd semester

BUS631 Corporate Finance
BUS638 Theory of Corporate Governance
ECO503 Macroeconomics Theory I OR ECO508 Econometrics II
(course from Department of Economics)

4th semester
- Select 3~4 from below course list :

BUS640 Empirical Research in Corporate Governance
BUS633 Options and Futures
BUS637 Risk Management
BUS636 Management of Financial Institutions
BUS739 International Financial Management
BUS835 Special Topics in Finance II

Phd

교과과정 예시 - 박사과정
Coursework
1st semester
Statistics for Business and Economics, Econometrics, Financial Management
2nd semester
International Business, International Trade, Minor realated Courses
3rd semester
International Financial Market, International Marketing, Minor realated Courses
4th semester
Comparative Management, International Trade & Investment Environment, Minor realated Courses
Comprehensive Examination
International Financial Market, Global Strategy & Comparative Management, International Marketing, International Trade & Investment Environment
Dissertation
Required to have a minimum of 1 publication (including a paper in press) in a domestic or international journal before submission of dissertation.

Need to take at least 36 credits. All Business major credits will be recognized as International Business major credits
Required courses are as followed

Core Courses
(5 courses)
Research Methodology 1, Econometrics , Financial Management, Global Business, International Trade Theory
International Business Major Courses
(5 courses)
International Financial Market International Marketing, International Trade and Investment Environment, Global Strategy, Comparative Management
Minor-related Courses
(3 courses)
International Business Major- 3 courses from Management Major
International Marketing Major- 3 courses from Marketing Major
International Trade and Commerce Major- 3 courses from Department of Economics or Finance area of Business Major

Students with MBA degrees from foreign schools and students with non-business majors have to take 3 introduction-level courses from Financial accounting, Marketing, Financial Management, and Organization Behavior.
Students should publish one article in NRF listed journals or SSCI listed international journals before writing a degree dissertation

MS

교과과정 예시 - 석사과정
1st semester
Application for the prerequisite courses
Statistics for Business and Economics, International Financial Market, International Marketing
2nd semester
Application for academic advisor designation
International Business, International Trade & Investment Environment, Comparative Management
3rd semester
International Trade, Global Strategy
4th semester
Comprehensive Examination, Dissertation Examination

PhD, MS/PhD Integrated program

PhD, MS/PhD Integrated program - LSOM
Coursework
1st semester

BUS521 Research Methodology I
BUS788 Management Science and Its Applications I
BUS660 Service Operations Management

2nd semester

ECO508 Econometrics I or BUS510 Research Methodology II
BUS518 Operations Management
BUS609 Supply Chain Management
BUS819 Special Topics in Operations Management I

3rd semester
- Select 3 from below course list : (from the LSOM area)

BUS610 Purchasing and Supply Management
BUS711 Logistics Information Technology
BUS769 Seminar in Technology Management
BUS667 Service Process Models
BUS763 Inventory Management
BUS818 Management Science Seminar
BUS839 Special Topics in Operations Management II

4th semester
Select 3 from below course list :

BUS770 Operations Strategy
BUS768 Quality Management
BUS778 Seminar in Service Management
BUS820 SCM Seminar,

Dynamic Business model (will be scheduled later)

BUS785 Management Science and Its Application II
BUS720 Simulation & System Dynamics

MS

MS - LSOM
Coursework
1st semester

BUS521 Research Methodology I
BUS788 Management Science and Its Applications I
1st semester BUS660 Service Operations Management or 2nd semester BUS609 Supply Chain Management
(If you take BUS609 Supply Chain Management on the 2nd semester, you should select 1 major elective)

2nd semester

BUS518 Operations Management
ECO508 Econometrics I or BUS510 Research Methodology II
BUS819 Special Topics in Operations Management I
1st semester BUS660 Service Operations Management or 2nd semester BUS609 Supply Chain Management
(If you take BUS660 Service Operations Management on the 1st semester, you should select 1 major elective)

3rd semester
- Select 3 from below course list : (from the LSOM area)

BUS610 Purchasing and Supply Management
BUS711 Logistics Information Technology
BUS769 Seminar in Technology Management
BUS667 Service Process Models
BUS763 Inventory Management
BUS818 Management Science Seminar
BUS839 Special Topics in Operations Management II

4th semester
- Select 3 from below course list :

BUS770 Operations Strategy
BUS768 Quality Management
BUS778 Seminar in Service Management
BUS820 SCM Seminar,

Dynamic Business model (will be scheduled later)

BUS785 Management Science and Its Application II
BUS720 Simulation & System Dynamics

교과과정 예시 - 경영관리
Coursework
1st semester

BUS515 Organizational Behavior
BUS607 Strategic Management
BUS753 Research Seminar in Management

2nd semester
- Select 2 from below course list :

BUS605 Organizational Theory
BUS 603 Human Resource Management
BUS 608 Employment Relations)
BUS521 Research Methodology I

3rd semester
-Select 1 seminar course from the management area
4th semester

Select 1 from below course list :

BUS 605 Organizational Theory
BUS 603 Human Resource Management
BUS 608 Employment Relations) - Select 1 seminar course from the management area
BUS766 Advanced Research Method in Management

PhD, MS/PhD Integrated program

PhD, MS/PhD Integrated program
Coursework
1st semester

BUS877 Doctoral Seminar in Marketing Research Methodology*
BUS884 Doctoral Seminar in Managerial Marketing III

2nd semester

BUS881 Doctoral Seminar in Quantitative Marketing I*
BUS878 Doctoral Seminar in Behavioral Marketing II

3rd semester

BUS882 Doctoral Seminar in Behavioral Marketing I*
BUS883 Doctoral Seminar in Managerial Marketing II
BUS885 Doctoral Seminar in Behavioral Marketing IV

4th semester

BUS876 Doctoral Seminar in Managerial Marketing I *
BUS880 Doctoral Seminar in Quantitative Marketing II
BUS879 Doctoral Seminar in Behavioral Marketing III

MS

교과과정 예시 - 마케팅 석사
Coursework
1st semester

BUS514 Strategic Marketing Management*
BUS823 Research Methodology in Marketing
BUS725 Special Topics in Marketing I

2nd semester

BUS626 Quantitative Marketing
BUS729 Seminar in Marketing I
BUS728 Special Topics in Marketing II

3rd semester

BUS625 Product planning and Brand strategy
BUS629 Consumer Behavior
BUS825 Special Topics in Marketing III

4th semester

BUS722 Channels of Distribution
BUS726 Seminar in Marketing II
BUS828 Special Topics in Marketing IV

교과과정 예시 - MIS
Coursework
1st semester

BUS520 Introduction to Information Systems
BUS675 Information Systems Research Methodology
BUS767 Readings in Information Systems

2nd semester

BUS674 Database Systems
BUS784 Organization Theory and Information Systems
BUS616 IT Service Evaluation

3rd semester

BUS673 Information Systems Strategy and Development
BUS786 Economics of Information Systems
BUS617 Internet Technology & e-Business

4th semester

BUS783 Knowledge Management Systems
BUS815 Special Topics in Information Systems I or II
select major elective.
other major elective.

교과과정 예시 -Business Analytics
Coursework
1st semester
1,2 Module

Introduction to Business Analytics (BUS927, BUS928)
Data Analytics in Business (BUS929, BUS930)
Optimization & Simulation in Business Analytics Ⅰ, Ⅱ (BUS931, BUS932)
Information Securities & Digital Ethics Ⅰ, Ⅱ (BUS933, BUS934)

summer semester
3 Module

Project in Business Analytics Ⅰ (BUS949)
Advanced Business Analytics Ⅰ (BUS935)

2nd semester
4,5 Module

Advanced Business Analytics Ⅱ (BUS936)
Blockchain in Business Analytics Ⅰ, Ⅱ (BUS937,BUS938)
Artificial Intelligence in Business Analytics Ⅰ, Ⅱ (BUS939, BUS940)
Social MEdia Analytics Ⅰ, Ⅱ (BUS941, BUS942)
Marketing Analytics Ⅰ, Ⅱ (BUS943, BUS944)
Financial Analytics Ⅰ, Ⅱ (BUS945, BUS946)
Operations Analytics Ⅰ, Ⅱ (BUS947, BUS948)
Project in Business Analytics Ⅱ (BUS950)

winter semester
6 Module

Project in Business Analytics Ⅲ (BUS951)
Major

Accounting - Major

| Course No. | Course Name |
| --- | --- |
| BUS 649 | Current Issues in Accounting |
| BUS 651 | Financial Accounting II |
| BUS 653 | Advanced Management Accounting |
| BUS 654 | Auditing |
| BUS 655 | Accounting Research Methodology I |
| BUS 656 | Accounting Research Methodology II |
| BUS 657 | Theoretical Framework of Accounting I |
| BUS 658 | Theoretical Framework of Accounting II |
| BUS 659 | Tax Accounting |
| BUS 700 | Seminar in Behavioral Accounting |
| BUS 741 | Information Economics |
| BUS 743 | Seminar in Financial Accounting I |
| BUS 744 | Seminar in Financial Accounting II |
| BUS 745 | Seminar in Managerial Accounting I |
| BUS 746 | Seminar in Managerial Accounting II |
| BUS 749 | Seminar in Accounting Regulation |
| BUS 789 | Seminar in Auditing I |
| BUS 790 | Seminar in Tax Accounting I |
| BUS 841 | Special Topics in Accounting I |
| BUS 842 | Special Topics in Accounting II |
| BUS 843 | Special Topics in Accounting III |
| BUS 844 | Special Topics in Accounting III |
| BUS 891 | Seminar in Auditing II |
| BUS 892 | Seminar in Tax Accounting II |
| BUS 893 | Seminar in Accounting Information System |
| BUS 894 | Seminar in Non-Profit Organization Accounting |
| BUS 895 | Seminar in Accounting Research Methodology |

Major

Finance - Major

| Course No. | Course Name |
| --- | --- |
| BUS 628 | Corporate Finance Theory |
| BUS 631 | Corporate Finance |
| BUS 633 | Options and Futures |
| BUS 635 | Securities Market and Investment |
| BUS 636 | Management of Financial Institutions |
| BUS 637 | Risk Management |
| BUS640 | Empirical Research in Corporate Governance |
| BUS 638 | Theory of Corporate Governance |
| BUS 669 | Theory of Corporate Governance |
| BUS 730 | Economics of Uncertainty |
| BUS 731 | Portfolio Theory |
| BUS 732 | Futures Markets |
| BUS 733 | Options Markets |
| BUS 734 | Money and Banking |
| BUS 735 | Seminar in Finance I |
| BUS 736 | Seminar in Finance II |
| BUS 737 | Seminar in Finance III |
| BUS 738 | Seminar in Insurance |
| BUS 739 | International Financial Management |
| BUS740 | Analysis of Fixed-Income Securities |
| BUS 831 | Financial Theory I |
| BUS 834 | Special Topics in Finance II |
| BUS 835 | Special Topics in Finance II |
| BUS 836 | Seminar in Financial Markets I |
| BUS 837 | Seminar in Financial Markets II |
| BUS 838 | Empirical Study in Finance |
| BUS 840 | Market Microstructure |

Major

International Business - Major

| Major | Course No. | Course Name |
| --- | --- | --- |
| Basic Core Courses | BUS511 | Research Methodology I |
| Basic Core Courses | BUS514 | Strategic Marketing Management |
| Basic Core Courses | BUS515 | Organizational Behavior |
| Basic Core Courses | BUS518 | Operations Management |
| Basic Core Courses | BUS520 | Introduction to Information Systems |
| Basic Core Courses | BUS523 | Financial Accounting I |
| Basic Core Courses | BUS525 | Financial Economics |
| Basic Core Courses | BUS526 | Global Business |
| Major | INT601 | International Financial Market |
| Major | INT601 | International Financial Market |
| Major | INT602 | International Marketing |
| Major | INT603 | Trade and Industrial Policy |
| Major | INT604 | International Trade Theory |
| Major | INT605 | Area Studies |
| Major | INT605 | Area Studies |
| Major | INT608 | Comparative Management |
| Major | INT609 | Global Strategy |
| Major | INT610 | Study of Industrial & Technological Development |
| Major | INT611 | International Negotiation |
| Major | INT611 | International Negotiation |
| Major | INT612 | International Financial Management |
| Major | INT614 | Global Market Research |
| Major | INT615 | International Trade & Investment Environment |
| Major | INT616 | Global Innovation Management |
| Major | INT617 | Strategy Simulation |
| Major | INT620 | International Business Theory |
| Major | INT701 | Seminar in International Management and Strategy |
| Major | INT703 | Seminar in International Finance and Banking |
| Major | INT703 | Seminar in International Finance and Banking |
| Major | INT704 | Seminar in International Trade |
| Major | INT705 | Seminar in Area Studies |
| Major | INT705 | Seminar in Area Studies |
| Major | INT706 | Seminar in International Marketing |
| Major | INT802 | Special Topics in International Trade |
| Major | INT803 | Special Topics in International Business |

Major

LSOM - Major

| Course No. | Course Name |
| --- | --- |
| BUS 609 | Supply Chain Management |
| BUS 610 | Purchasing and Supply Management |
| BUS 667 | Service Process Models |
| BUS 711 | Logistics Information Technology |
| BUS 716 | Logistics Networks |
| BUS 720 | Simulation & System Dynamics |
| BUS 763 | Inventory Management |
| BUS 768 | Quality Management |
| BUS 769 | Seminar in Technology Management |
| BUS 770 | Operations Strategy |
| BUS 778 | Seminar in Service Management |
| BUS 785 | Management Science and Its Application II |
| BUS 788 | Management Science and Its Applications I |
| BUS 818 | Management Science Seminar |
| BUS 819 | Special Topics in Operations Management I |
| BUS 820 | SCM Seminar |
| BUS 839 | Special Topics in Operations Management II |

Major

Management - Major

| Course No. | Course Name |
| --- | --- |
| BUS 603 | HumanResource Management |
| BUS 605 | Organizational Theory |
| BUS 607 | Strategic Management |
| BUS 608 | Employment Relations |
| BUS 710 | Organizational Behavior Seminar I |
| BUS 753 | Research Seminar in Management |
| BUS 766 | Advanced Research Method in Management |
| BUS 791 | Organizational Behavior Seminar II |
| BUS 792 | Human Resource Management Seminar I |
| BUS 793 | Human Resource Management Seminar II |
| BUS 794 | Employment Relations Seminar I  |
| BUS 795 | Employment Relations Seminar II  |
| BUS 796 | Organizational Theory Seminar I |
| BUS 797 | Organizational Theory Seminar II  |
| BUS 798 | Strategic Management Seminar I |
| BUS 799 | Strategic Management Seminar II |
| BUS 800 | Special Topics in Management I |
| BUS 810 | Special Topics in Management II |
| BUS 853 | Special Topics in Management III  |
| BUS 854 | Special Topics in Management IV |

Major

Marketing - Major

| Course No. | Course Name |
| --- | --- |
| BUS 603 | HumanResource Management |
| BUS 605 | Organizational Theory |
| BUS 607 | Strategic Management |
| BUS 608 | Employment Relations |
| BUS 710 | Organizational Behavior Seminar I |
| BUS 753 | Research Seminar in Management |
| BUS 766 | Advanced Research Method in Management |
| BUS 791 | Organizational Behavior Seminar II |
| BUS 792 | Human Resource Management Seminar I |
| BUS 793 | Human Resource Management Seminar II |
| BUS 794 | Employment Relations Seminar I  |
| BUS 795 | Employment Relations Seminar II  |
| BUS 796 | Organizational Theory Seminar I |
| BUS 797 | Organizational Theory Seminar II  |
| BUS 798 | Strategic Management Seminar I |
| BUS 799 | Strategic Management Seminar II |
| BUS 800 | Special Topics in Management I |
| BUS 810 | Special Topics in Management II |
| BUS 853 | Special Topics in Management III  |
| BUS 854 | Special Topics in Management IV |

Major

MIS - Major

| Course No. | Course Name |
| --- | --- |
| BUS 603 | HumanResource Management |
| BUS 605 | Organizational Theory |
| BUS 607 | Strategic Management |
| BUS 608 | Employment Relations |
| BUS 710 | Organizational Behavior Seminar I |
| BUS 753 | Research Seminar in Management |
| BUS 766 | Advanced Research Method in Management |
| BUS 791 | Organizational Behavior Seminar II |
| BUS 792 | Human Resource Management Seminar I |
| BUS 793 | Human Resource Management Seminar II |
| BUS 794 | Employment Relations Seminar I  |
| BUS 795 | Employment Relations Seminar II  |
| BUS 796 | Organizational Theory Seminar I |
| BUS 797 | Organizational Theory Seminar II  |
| BUS 798 | Strategic Management Seminar I |
| BUS 799 | Strategic Management Seminar II |
| BUS 800 | Special Topics in Management I |
| BUS 810 | Special Topics in Management II |
| BUS 853 | Special Topics in Management III  |
| BUS 854 | Special Topics in Management IV |
Current Course List for Spring 2023
1) Major : Management/ International Business, Marketing/ Finance/ Accounting/ Logistics,Service & Operations Managerment/ Management Informatiion Systems
Current Course List for Fall 2022
Major
Course Classification
COURSE CODE
COURSE TITLE
PROFESSOR
COURSE TIME & CLASSROOM
Language
Major common
Major common
BUS529
ACADEMIC WRITING IN ENGLISH FOR GRADUATE STUDENTS(English)
Gil Michael Ian Coombe
FRI(1-2) L-P 107
ENG
Major common
Major common
BUS530
ADVANCED ACADEMIC WRITING IN ENGLISH FOR GRADUATE STUDENTS(English)
Peter L. Sinclair
FRI(1-2) L-P 108
ENG
Major common
Major common
BUS531
STATISTICS FOR BUSINESS AND ECONOMICS(English)
Lee, Sun Min
TUE(1-2) L-P 106
ENG
Management
Major
BUS607
STRATEGIC MANAGEMENT
LNam, Dae Il
TUE(4-6) L-P 217
Management
Major
BUS608
EMPLOYMENT RELATIONS
Yoo, Byung Hong
WED(5-7) L-P 210
Management
Major
BUS710
ORGANIZATIONAL BEHAVIOR SEMINAR I(English)
Chang, Jin Wook
THUR(1-3) L-P 429
ENG
Management
Major
BUS753
RESEARCH SEMINAR IN MANAGEMENT(English)
Chun, Jae Uk
MON(5-7) L-P 210
ENG
International Business
Major
BUS910
COMPARATIVE MANAGEMENT(English)
DuckJung Shin
FRI(1-6) L-P 206
ENG
International Business
Major
BUS911
GLOBAL STRATERGY(English)
Chung, Chris Changwha
MON(5-6) L-P 301
ENG
International Business
Major
BUS914
GLOBAL MARKET RESEARCH(English)
Jeong, Insik
WED(7-10) L-P 429
ENG
International Business
Major
BUS916
GLOBAL INNOVATION MANAGEMENT(English)
Martin Hemmert
THUR(1-3) L-P 210
ENG
International Business
Major
BUS917
STRATEGY SIMULATION
Cho, Myeong-Hyeon
MON(5-6) L-P 428
Marketing
Major
BUS624
B TO B MARKETING(English)
Kim, Jae Wook
WED(1-2) HM B202
ENG
Marketing
Major
BUS877
DOCTORAL SEMINAR IN MARKETING RESEARCH METHODOLOFY(English)
Suk, Kwanho
TUE(5-6) L-P 301
ENG
Finance
Major
BUS637
RISK MANAGEMENT(English)
Kim, Changki
MON(6-8) L-P 207
ENG
Finance
Major
BUS737
SEMINAR IN FINANCE III(English)
Lee, HeeBum
FRI(1-2) L-P 207
ENG
Finance
Major
BUS838
EMPIRICAL STUDY IN FINANCE(English)
Sohn, Bumjean
TUE(2) HM B306
THUR(2) HM B306
ENG
Accounting
Major
BUS523
FINANCIAL ACCOUNTING 1
Bae, Gil S.
TUE(5-6) L-P 205
Accounting
Major
BUS649
CURRENT ISSUES IN ACCOUNTING(English)
Chee, Seungmin
FRI(1-3) L-P 208
ENG
Accounting
Major
BUS743
SEMINAR IN FINANCIAL ACCOUNTING I(English)
Chee, Seungmin
FRI(4-5) L-P 208
ENG
Accounting
Major
BUS789
SEMINAR IN AUDITING1
Jeong, Seok Woo
WED(5-6) HM 402
Accounting
Major
BUS959
SPECIAL TOPIC IN ACCOUNTING IV(English)
Inho Suk
WED(1-3) L-P 428
THUR(1-3) L-P 428
ENG
LSOM
Major
BUS660
SERVICE OPERATIONS MANAGEMENT(English)
Rhim, Hosun
WED(6-8) L-P 428
ENG
LSOM
Major
BUS788
MANAGEMENT SCIENCE AND ITS APPLICATIONS 1(English)
Park, Kyung Sam
TUE(6-8) L-P 210
ENG
LSOM
Major
BUS855
TECHNOLOGY MANAGEMENT(English)
Kim, Byung Cho
MON(3-5) L-P 216
ENG
LSOM
Major
BUS960
GAME THEORETIC MODELS FOR PLATFORM OPERATIONS(English)
Kim, Kihoon
THUR(4-6) L-P 217
ENG
MIS
Major
BUS617
INTERNET TECHNOLOGY & E-BUSINESS(English)
Dongwon Lee
TUE(5-6) L-P 429
ENG
MIS
Major
BUS900
INFORMATION SYSTEMS RESERARCH METHODOLOGY I(English)
Jae-Nam Lee
THUR(5-6) L-P 428
ENG
MIS
Major
BUS904
ANALYTICAL MODELING IN IS(English)
BYUNGWAN KOH
WED(5-6) L-P 216
ENG
2) Major : Business Analytics
Module
Course Classification
COURSE CODE
COURSE TITLE
PROFESSOR
COURSE TIME & CLASSROOM
Language
M1
Major
BUS929
DATA ANALYTICS IN BUSINESS I
Lee, Gun Woong
MON(2) L-P 106
WED(2) L-P 106
M1
Major
BUS955
PRINCIPLES OF BUSINESS ANALYTICS I
Jeunghyun Kim
MON(5-6) L-P 106
M1
Major
BUS956
PRINCIPLES OF BUSINESS ANALYTICS II
Jeunghyun Kim
WED(5-6) L-P 106
M1
Major
BUS957
OPTIMIZATION IN BUSINESS ANALYTICS
Park, Kyung Sam
TUE(9-11) L-P 106
M1
Major
BUS964
BUSINESS ANALYTICS PROGRAMMING I
Junkyu Park
THUR(9-11) L-P 106
M2
Major
BUS930
DATA ANALYTICS IN BUSINESS II
Lee, Gun Woong
MON(2) L-P 106
WED(2) L-P 106
M2
Major
BUS935
ADVANCED BUSINESS ANALYTICS II
Kim, Baeho
MON(5-6) L-P 106
M2
Major
BUS936
ADVANCED BUSINESS ANALYTICS II
Kim, Baeho
TUE(5-6) L-P 106
M2
Major
BUS953
INTRODUCTION TO BUSINESS ANALYTICS
Yousung Park
TUE(9-11) L-P 106
M2
Major
BUS965
BUSINESS ANALYTICS PROGRAMMING II
Kim, Baeho
THUR(6) L-P 106
THUR(9-10) L-P 106
M3
Major
BUS963
BUSINESS ANALYTICS IN HEALTHCARE
Shin, Seung Jun
MON(6) L-P 106
WED(6) L-P 106