About KUBS
International Accreditation
KUBS Achieves Double Accreditation from AACSB and EQUIS and Joins CEMS Global Alliance
In Europe and the United States, where the field of business studies was born and developed, stringent standards have been established to assess business schools and enable the most prestigious to be accredited. This system has served as a major barometer of credibility and quality of education for prospective students and academics.
Korea University Business School currently holds five-year accreditation from AACSB (Association to Advance Collegiate Schools of Business) and EQUIS (European Quality Improvement System). In addition, KUBS is ratified as a full academic member of CEMS Global Alliance.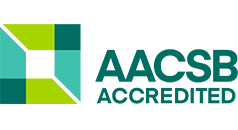 Founded in 1916, AACSB International — The Association to Advance Collegiate Schools of Business is the world's largest business education network connecting students, academia, and business to advance business education worldwide. AACSB ensures the highest quality standard in business education to prepare the next generation of business leaders. As of 2020, AACSB accredits 874 of the world's best business schools across 56 countries and territories.
KUBS received Korea's first accreditation for its entire degree program in 2005 and has consecutively achieved a five-year accreditation in 2010, 2015, and 2020.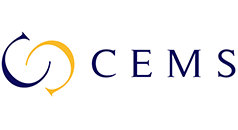 On November 27, 2015, the CEMS Global Alliance ratified Korea University as representative business school in Korea. CEMS is an exclusive group of academic and corporate members where only the single best business school per nation is granted membership. The alliance has a total 30 member schools and is focused on providing graduate-level exchange programs and internships.
Joining the CEMS also means that KUBS will introduce the CEMS Master's in International Management (MIM) degree program into its master's degree courses. By adopting the MIM degree program, KUBS is expected to broaden the spectrum of its master's program to provide more opportunities for professional practice and field experiences. Furthermore, the CEMS MIM program participants can apply for the exchange program to study abroad in one of the member schools for up to two semesters. With the CEMS MIM degree program opened, KUBS students will have more options in making their career choice.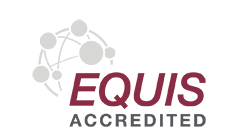 EQUIS (European Foundation for Management Development), well known for its demanding and conservative requirements, grants its accreditation based on attributes, such as educational environment, program quality, faculty, educational facilities, and globalization. A five-year accreditation is awarded upon being considered uniformly excellent in all criteria, while a three-year accreditation is awarded when there are some opportunities to improve in certain areas. As of 2020, 183 business schools worldwide maintain EQUIS Accreditation, and only 121 business schools hold a 5-year EQUIS Accreditation.
KUBS received Korea's first accreditation and five-year re-accreditation in February 2007 and June 2010, respectively. In October 2015, the business school achieved a five-year re-accreditation for the second consecutive time.