Why Finance MBA
The Finance MBA is a two-year, evening program and requires a minimum of 45 credit hours
within four semesters to earn an MBA degree.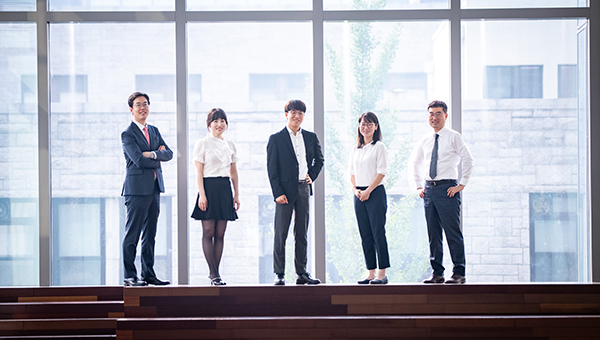 Mission
Educating future CEOs in Financial industry
Target
Established professionals
Brochure
Balance between Theory and Practice
FMBA offers a professional curriculum applicable to the business field
Finance-related basic theory courses are taught by full-time professors
Finance experts take part in practicum and professional courses
Emphasis on Ethics in Finance
Close Cooperation in Finance-related Sectors
Maintains close cooperative relations with the fields required for financial education, such as Economics, Mathematics, and Law.
Independent Studies
Independent Study is a small-sized management consulting program that finds solutions to managerial issues raised by a company.
The purpose of the study is to enhance the ability to apply knowledge and experience in a real-company company through courses.