About KUBS
KUBS Campus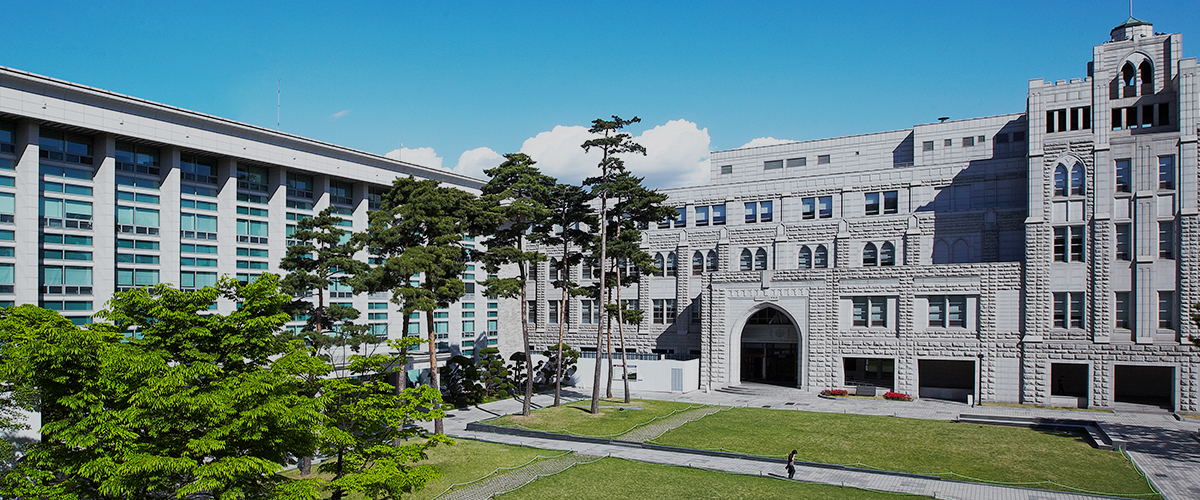 KUBS CAMPUS
World-Class Facilities
KUBS Building Introduction
KUBS Main Building

Ever since built in 1972, KUBS Main Building have been leading the progress of KUBS, and is the first College Building of Korea University, as well as the first of Business School.

LG-POSCO Building

In order to commemorate the 100th anniversary of school's foundation, LG-POSCO Building was built under the vision of being the TOP Asian Business School in the areas of RDBR, Research, Academic-Industrial Cooperation and internationalization.

Hyundai Motor Building

The 3rd KUBS building, built in September 2013 to show the new paradigm of convergence (liberal arts, culture and business) which is the brand-new way of thinking in the 21th century.
Request for the Campus Tour
We are currently hosting campus tour for students who would like to visit the Korea University Business School (KUBS).
The team must be at least 5 persons, and the tour will take about 30 minutes. If you wish to request a campus tour of KUBS, please fill out the form below.
※ Once the form is submitted, our staff will give you a confirmation by phone call.

※ The form submission is only a "request," which means you would need to adjust and finalize the tour schedule with our staff who gives you the call.

※ For any other requests, please contact the KUBS PR team (02-3290-1688).
Location
Subway
Subway Line: Line No.6 Korea University Station, Exit No.1
Bus
100
1017
1111
1147
1147
1216
1220
1411
144
163
7211
Car
Parking