About KUBS
News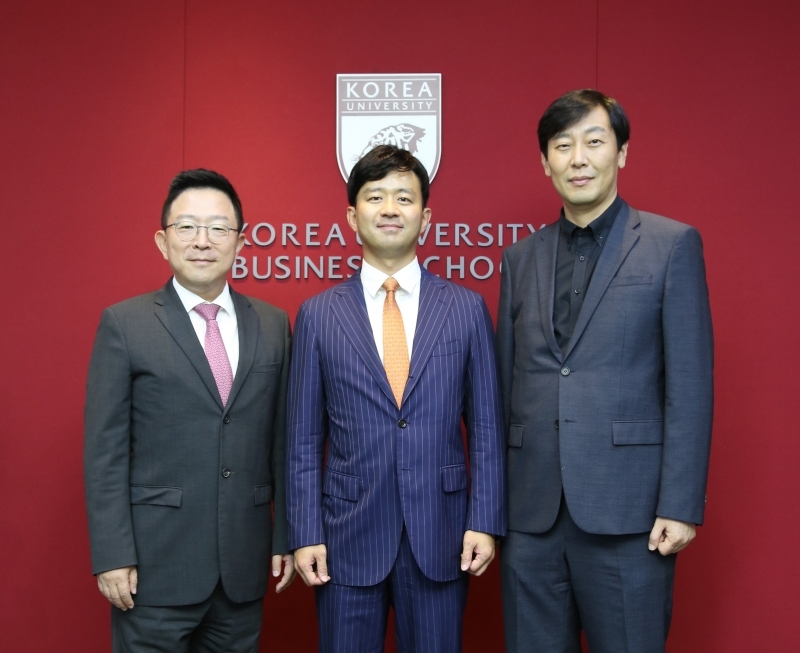 Lee Jong-wook (KUBS 16th batch of Executive MBA) donated 10 million won to Korea University Business School. Lee Jong-wook visited KUBS at 3 p.m. on Aug. 23 (Friday) to sign the donation agreement. Lee's donation will be used as the 'KUBS Dream Scholarship' from the second semester of 2019. 'KUBS Dream Scholarship' is a cost-of-living scholarship that helps students concentrate on their studies by supporting a certain amount of money every month for financially troubled students.
Lee Jong-wook said, "I'm happy to join the meaningful work for my alma mater while I'm studying here. I hope it will help the juniors become global talents." Jae Wook Kim, Dean of KUBS, thanked Lee, saying, "We will use the donation wisely so that his good intentions can be realized."
Meanwhile, SUYU International, whose CEO is Lee Jong-wook, was established as the parent company of SUYU Electronics and operates an electronic business division and a restaurant business division.