About KUBS
News
KUBS Dream Scholarship Donation by Oh-Gil Choi (Business '61), Chairman of INFAC
2018.08.13 Views 1629 경영대학
KUBS Dream Scholarship Donation by Oh-Gil Choi (Business '61), Chairman of INFAC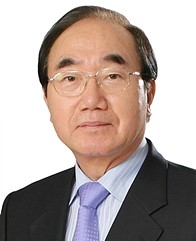 KUBS has been received a three-thousand-won donation by Chairman of INFAC, Oh-Gil Choi. The contribution will be used to finance 'KUBS Dream Scholarship' that will assist the beneficiaries' living expenses during their study.
KUBS Dream Scholarship aims to support students whose tuition fee is covered by the Korean Government Scholarship and yet have difficulties continuing their study due to financial concerns such as living expenses. This monthly scholarship was first implemented in 2015, and it is made up of contributions by KUBS alumni. The cumulative amount of the scholarship so far is 2.4 billion won, with its cumulative beneficiaries of 161.
Mr. Choi commented, "I hope the scholarship will help our brilliant students in KUBS to focus on their dreams without any financial concerns."
In fact, it is not the first time Mr. Choi made contributions to Korea University.
He has already made donations several times with deep affection toward Korea University.

The total amount of his donation to KUBS adds up to 1.5 hundred million won. Furthermore, he donated 40 million won to Korea University. Not surprisingly, Mr. Choi also organized a variety of social contribution activities such as volunteer at social welfare organizations and free distribution of briquettes.
INFAC is an automotive part manufacturing company that is renowned for its GPS antenna. In addition to its largest market share of GPS antenna in the world, it is a trusted company with outstanding technology and quality management.