News
KUBS News
[2021 Startup Institute Lecture Series #7] "Overcoming a crisis to create a Healthy Organization" Di
2021.10.18 Views 145 국제실
[2021 Startup Institute Lecture Series #7] "Overcoming a crisis to create a Healthy Organization"
Director Seo Hyun-sun of Ginger Tea Project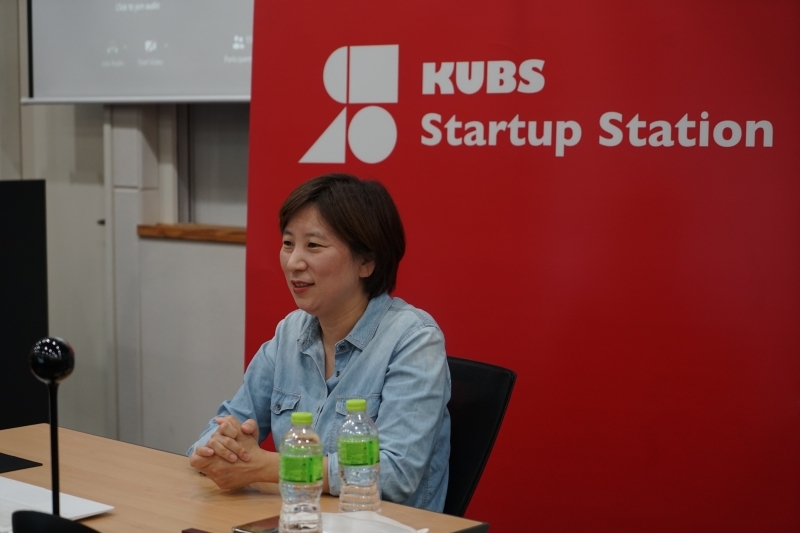 The 7th lecture of the 2021 Lecture Series hosted by Korea University Business School (Dean = Jong-Seok Bae) and Startup Institute (President = Shin-Jeong Shin) was held on September 28 (Tue). The Lecture Series is a part of the Entrepreneurship Academy of the Seungmyeongho Entrepreneurship Education Center (Director = Dongseop Lee), an educational institution within the Startup Research Institute. This special lecture, held online due to COVID-19, was conducted by Seo Hyun-sun, director of Ginger Tea Project, under the theme of 'Creating a Healthy Organization: Overcoming the Founder's Internal Crisis and Shaky Organizational Culture'.
Director Seo Hyun-sun is a founding member of Ginger Tea Project, a non-profit organization consulting firm founded in 2014. After working as a team leader and co-representative, she is currently in charge of various tasks such as organization operation and research as a director. "Through my personal stories, I wanted to solve the internal crises that came to me when I actually started the business," said the director. She gave a lecture on two topics, 'Entrepreneur's internal crisis' and 'Shaky Organizational Culture,' and the discussion regarding worries coming along with starting a business followed.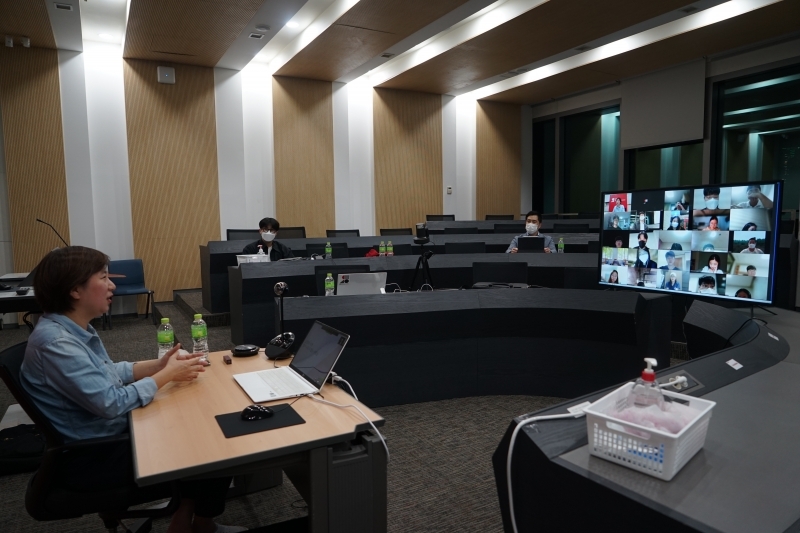 Regarding 'the entrepreneur's internal crisis', the director introduced three keywords: fear, burden, and instability, along with anecdotes from her own process of starting and managing her business. Director Seo said, "I decided to do the things I wanted to do until the end because it was okay to fail," When women with career interruptions gathered and decided to start a business together, they decided "to do the things they wanted to do until the end because it was okay to fail," and such words helped them to accept fear. Also, after the co-founder left the organization and Director Seo felt the fear of failure, she felt that "she would not regret going down this road after thinking about it" and that "it would be nice to look inside the heart to see what worries lie in there." Talking about the financial instability of non-profit organization, she especially emphasized that you look at the business as a whole and acknowledge the time lag that comes with the business.
Regarding the organizational culture, he said, "Our own handicap, such as women who have lost their careers or receive little investment, has created a creative organizational culture." Director Seo explained, "Financial sustainability is also important, but focusing on sustainability that enables growth and provides experiences has become our unique DNA," explaining the background of forming Ginger Tea Project's unique organizational culture. Finally, after discussing the importance of colleagues and family in a difficult situation, Director Seo emphasized that even a small decision at a small scale can make a significant difference, saying, "I believe that an organization with a healthy inside has a high potential to develop into a good organization." The lecture ended with a question-and-answer session.
Written | Jeong Sang-bong (College of Economics and Economics, Political Science 17)