News
KUBS News
"Making Mistakes is the Mother of Growth and Challenge" … Global CEO Talk with CEO of Medit
2023.04.25 Views 693 국제실
"Making Mistakes is the Mother of Growth and Challenge" … Global CEO Talk with CEO of Medit
On April 7, KUBS(Dean=Kim, Sang Yong) hosted a Global CEO Talk at Room 303, Hyundai Motor Hall. Mr. Gyu Beum Ko

, the CEO of Medit, a company that developed the 3D oral scanner, gave a special lecture. Currently, it is globally ranked no. 1 in oral scanner solutions. The special lecture included CEO Ko's career, an introduction of Medit, and advice on careers.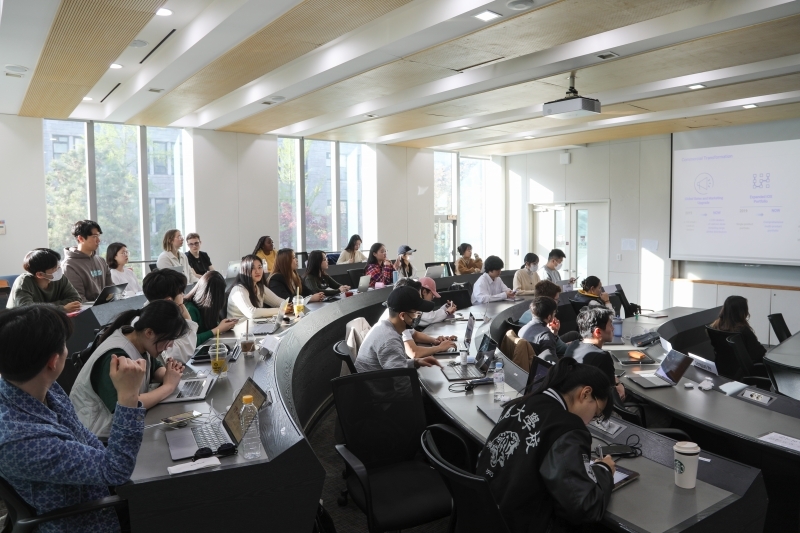 Firstly, CEO Ko majored in chemical engineering and began his career as an engineer at the P&G (Procter & Gamble) Cheonan manufacturing plant, which is the world's largest household goods company. After that, he left Korea and headed for Boston to further build on his career. Since then, he expanded his knowledge on a global level by studying at Harvard Business School and doing his internship at Lehman Brothers Holdings, a financial company. Furthermore, he started his career in medical technology at J&J (Johnson & Johnson). After he left J&J, he worked for more multinational medical technology companies such as Smith & Nephew and Stryker for 20 years. In 2020, he was appointed as the CEO of Medit, and has been pursuing a new career since then.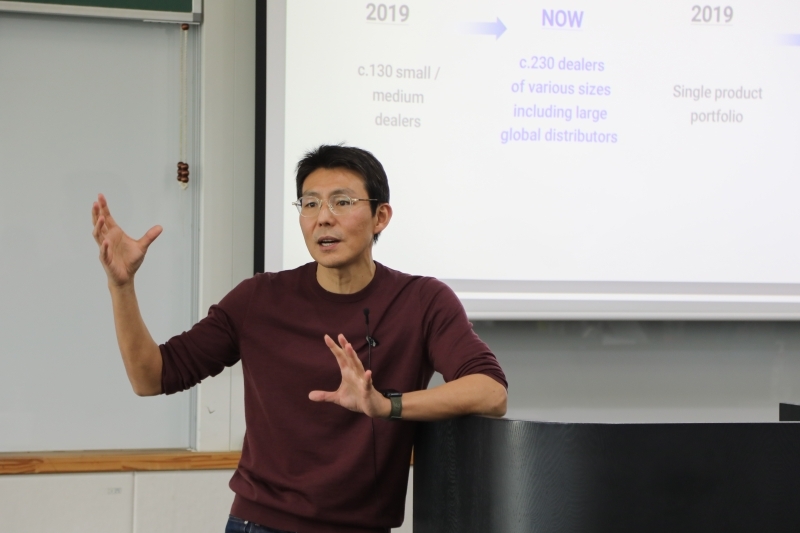 CEO Ko talked about his journey of leaving Korea and making his way through various cities/countries like Boston, Singapore, Melbourne, and Shanghai. With diverse experiences of living abroad, CEO Ko mentioned, "There were many times when I had to think about personal matters, but I was always curious about the technology that will change the world, and I wanted to continue challenging myself." In addition, when asked about language barriers, he said, "It was helpful that I had a lot of confidence rather than proficiency in the language," and added, "You don't have to be perfect in terms of grammar when communicating."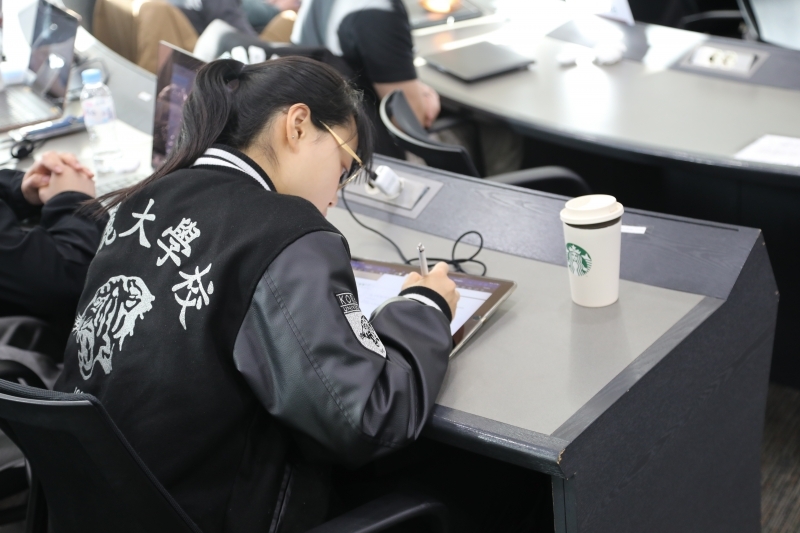 Furthermore, CEO Ko introduced the expansion of the medical technology industry and the path that Medit has taken. He claimed, "Medical technology is a rewarding field because it can provide a way to save lives," and explained, "Through Medit's digital transformation of dental care, we reduced the process that used to take about 2 to 3 weeks to 2 to 3 minutes," by revealing Medit's 3D oral scanner technology performance. Currently, Medit is looking forward to a new future after it has been acquired by private equity, MBK Partners, for approximately 2.4 trillion KRW.

The special lecture ended with a Q&A session and advice on career paths. CEO Ko mentioned that "University is the best place to learn from mistakes" and stressed the importance of acquiring growth and challenges from flaws.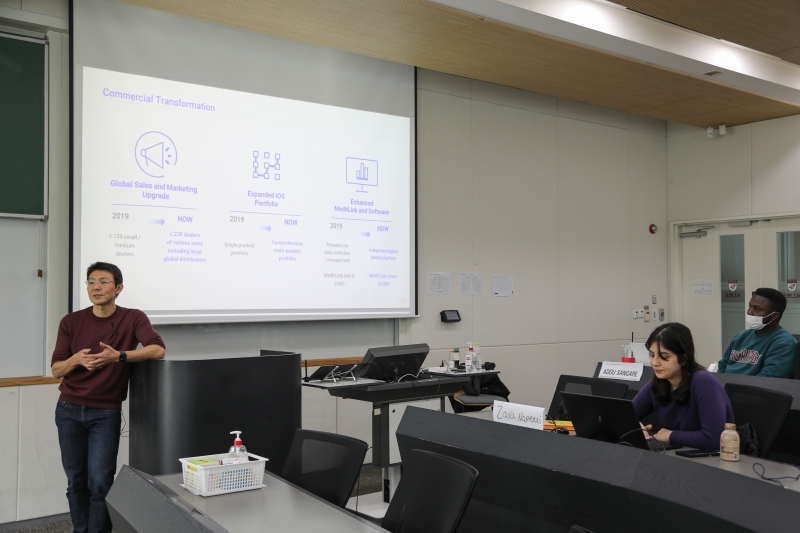 Meanwhile, KUBS invites guest speakers every week for undergraduate students through Global CEO Talk. G-MBA and G-MIM students can audit the class if they apply in advance. Global CEO Talk is held every Friday until June 23, and if any student wants to audit, please apply by sending an e-mail to the staff through slim.vbc@gmail.com.