About KUBS
News
Yangyoung Foundation Donates 20 Million Won in Scholarship to Korea University Business School
2018.12.31 Views 850 경영대학
Yangyoung Foundation Donates 20 Million Won in Scholarship to Korea University Business School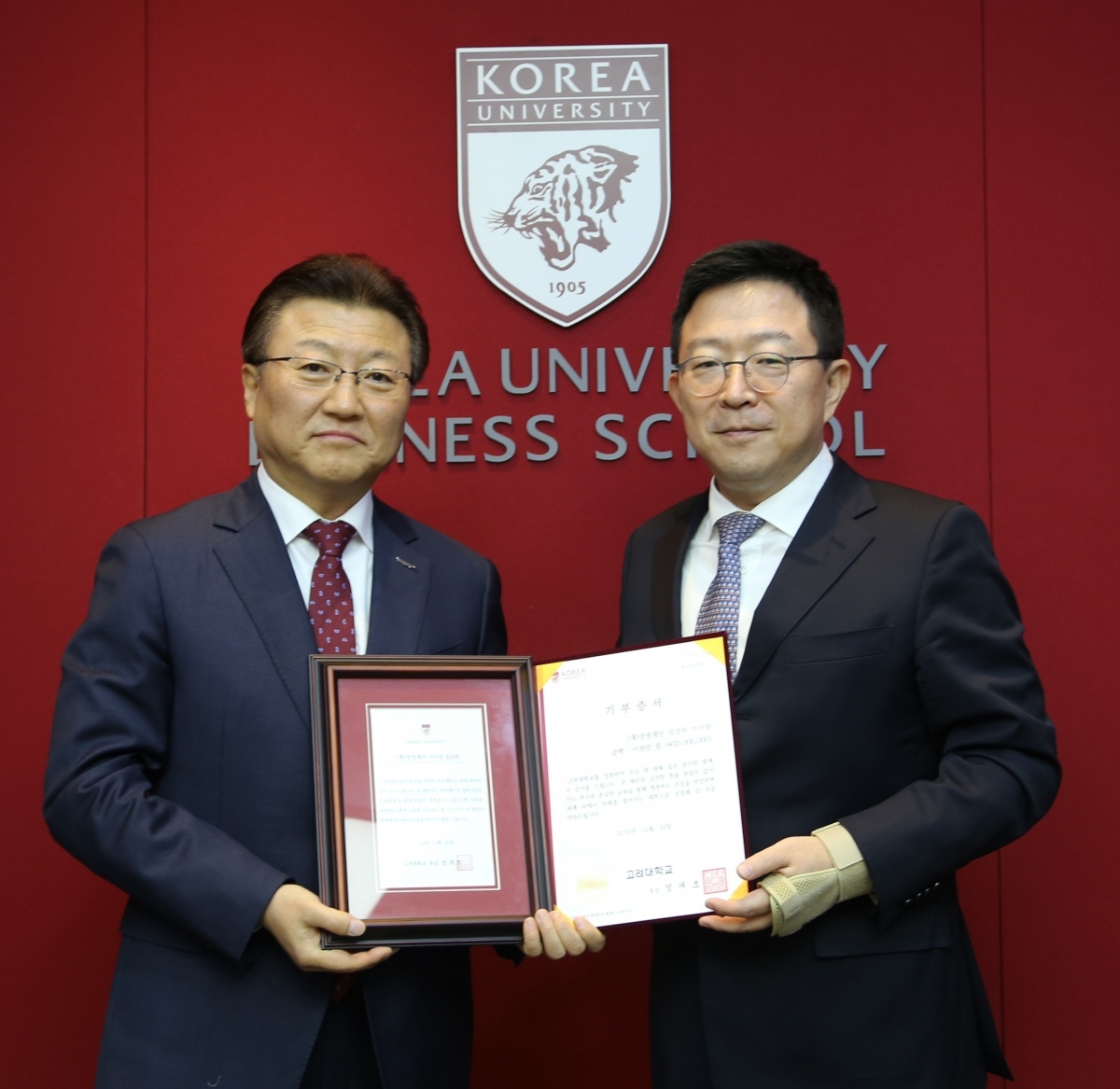 KUBS alumni's passionate love for their alma mater and juniors continues. On December 26 (Wed) at 3 p.m., there was a scholarship delivery ceremony for the Yangyoung Foundation, (Chairman: Kim Sang-ha) which donated 20 million won to KUBS.

The donation ceremony was attended by Hong Sung-hoon, Director General of the foundation (Executive MBA 1st), Kim Jaewook, Dean of KUBS, Yoo Byunghyun, Dean of the Ministry of Foreign Cooperation, and Kim Joonghyuk, Associate Dean of KUBS and was held in order of △delivery of the donation agreement, △delivery of the certificates, △delivery of the thank-you notes, △group photos and △exchanging pleasantries. The scholarship, donated by the Yangyoung Foundation, will be used as an academic scholarship for students in the future.

"Although there are many students who cannot concentrate only on their studies due to work, our school is exceptional because it operates scholarships that support students' living expenses," said Director Hong Sung-hoon.

Kim Jaewook, Dean of KUBS, said, "I am deeply grateful to the Yangyoung Foundation, which gives scholarships every time with generous love for students, and it is very meaningful that I can personally express my gratitude through these occasions."
.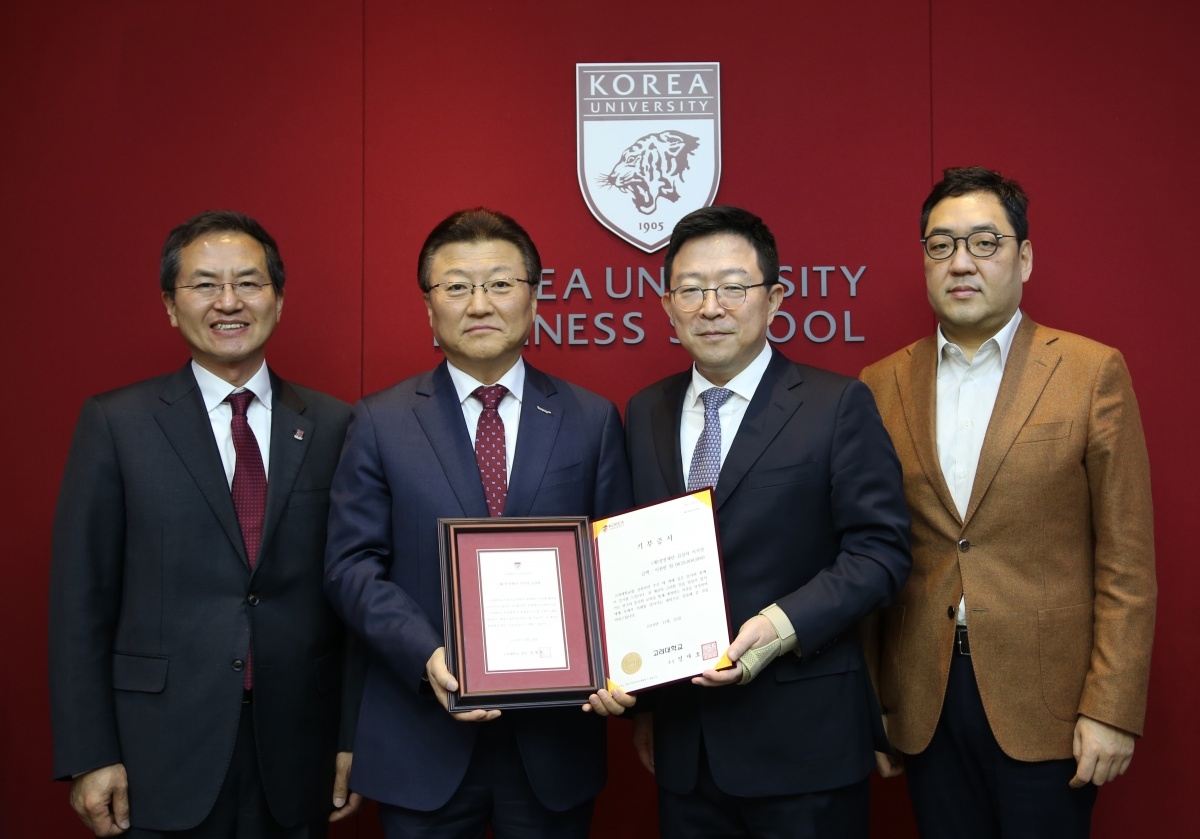 The foundation, which has been donating money to KUBS since 2006, has so far surpassed 2.8 million won in accumulated donations, with 82 students receiving scholarships.

The Yangyoung Foundation was created by Sudang Kim Yeon-soo, the younger brother of Inchon Kim Seong-soo, who founded Korea University and is the first private educational foundation in Korea established in 1939. The foundation has supported a total of 9,141 students and 480 professors with scholarships and research funds since 2006 in line with the wishes of Kim Yeon-soo's third son, Kim Sang-hong (Admitted in '41, KUBS).