Giving
News
Unioneinc`s Kim Yoonbok (E-MBA, 16th) Donates 20 Million Won to Business School
2018.12.31 Views 872 경영대학
Unioneinc's Kim Yoonbok (E-MBA, 16th) Donates 20 Million Won to Business School

Kim Yoonbok, a student of the 16th Executive MBA, donated 20 million won to Korea University Business School (KUBS).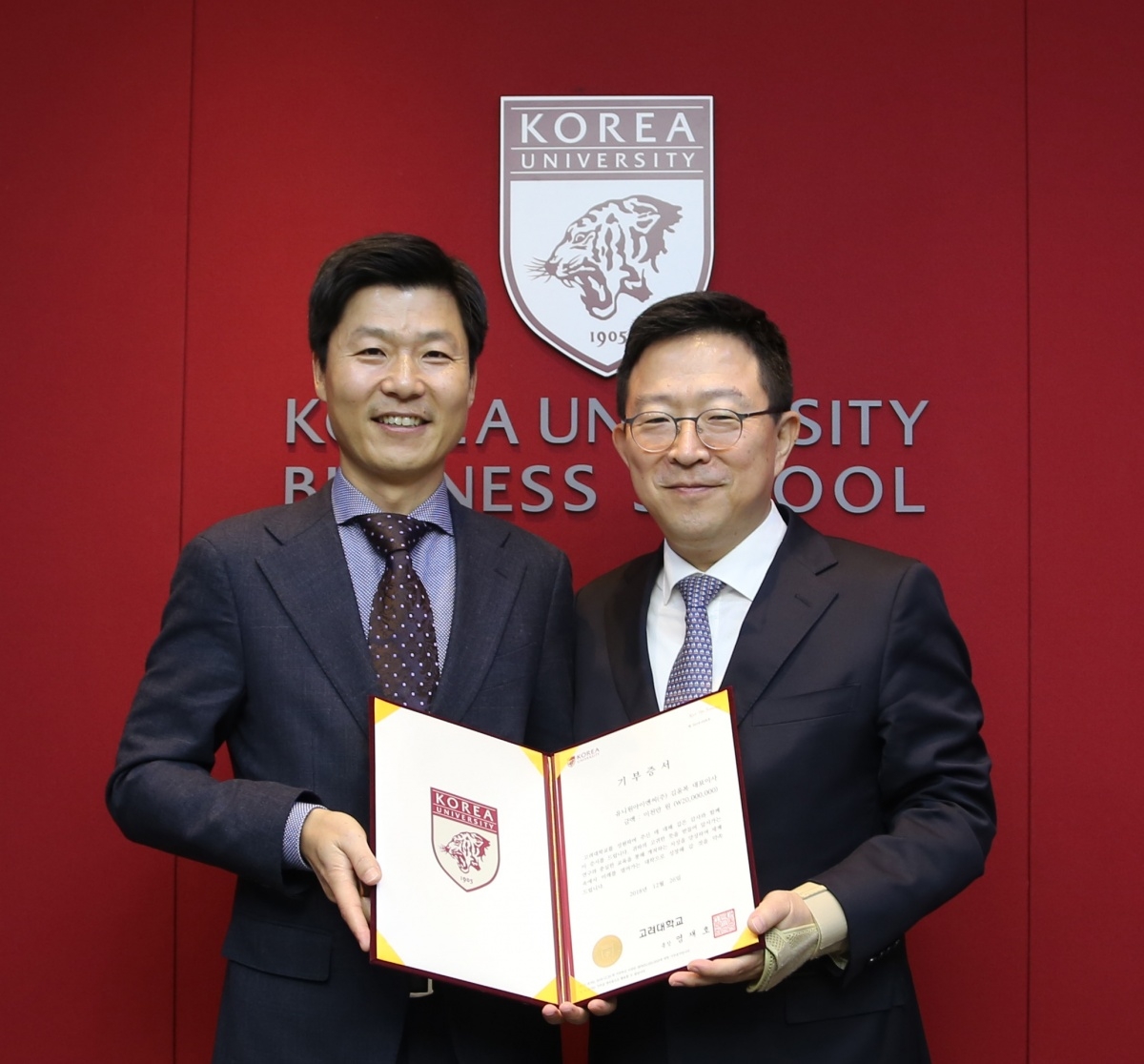 The donation ceremony was held at 1:30 p.m. on Dec. 26 at the Dean's Office of KUBS. Kim Jaewook, Dean of KUBS, Lee Dong Won, Associate Dean of the MBA, Kim Joong Hyuk, Associate Dean of KUBS, and Yoo Wonsang, Program Director, attended the donation ceremony of Kim Yoonbok, who delivered great love for his juniors and alma mater. The donation ceremony was held in the order of △delivery of the donation agreement, △delivery of the donation certificate, △delivery of thank-you notes, △group photos, and △exchanging pleasantries.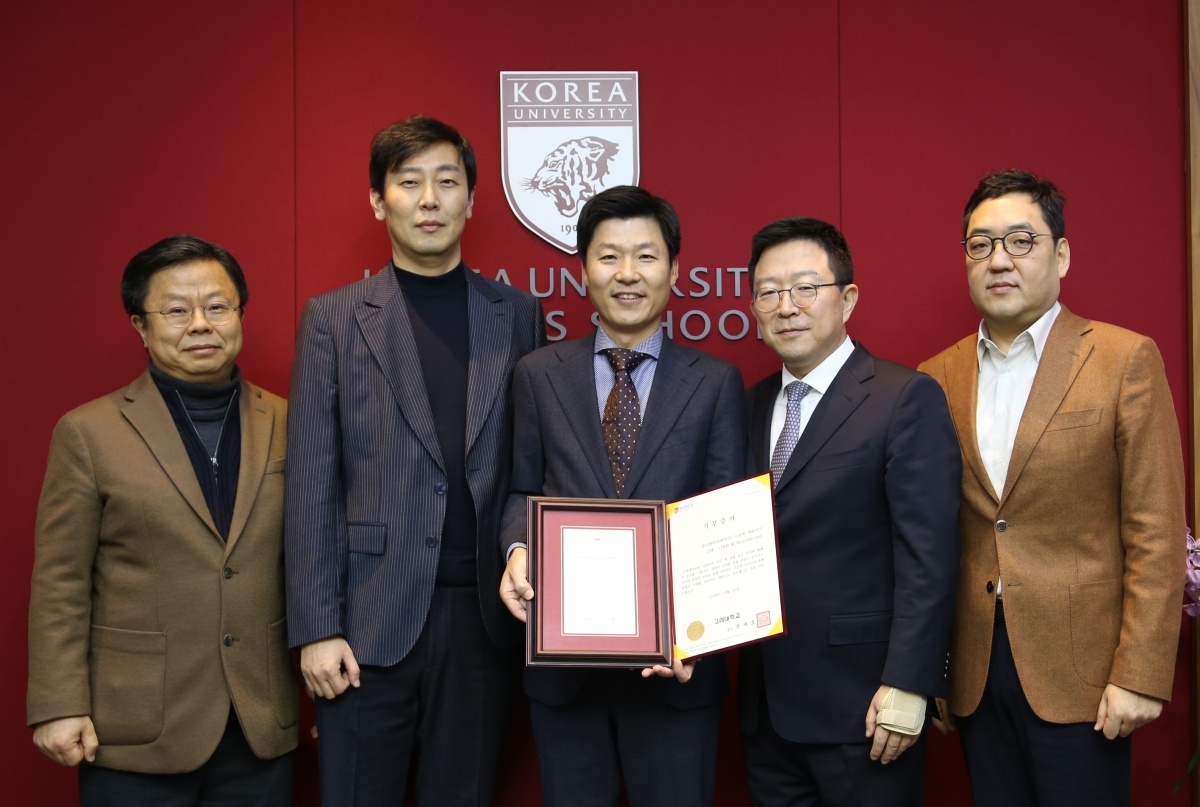 "I am very happy and proud to be able to do something meaningful for my alma mater while I'm in school," said Kim Yoonbok.

Kim Jaewook, Dean of KUBS, thanked him, saying, "We will use the donation in a good place for KUBS and students in accordance with your deep wishes."

Unioneinc, a company where Kim Yoonbok is the CEO, is a small and medium-sized company that operates computer and peripherals, software wholesale, and information and communication corporation business. It was selected as a "working-friendly small business" by the Korea Chamber of Commerce and Industry this year and won the third annual MoneyToday 2017 Korea Good Company Awards - Service Innovation Awards.