News
KUBS News
Entrance Ceremony of the 92nd KUBS Advanced Management Program (AMP) held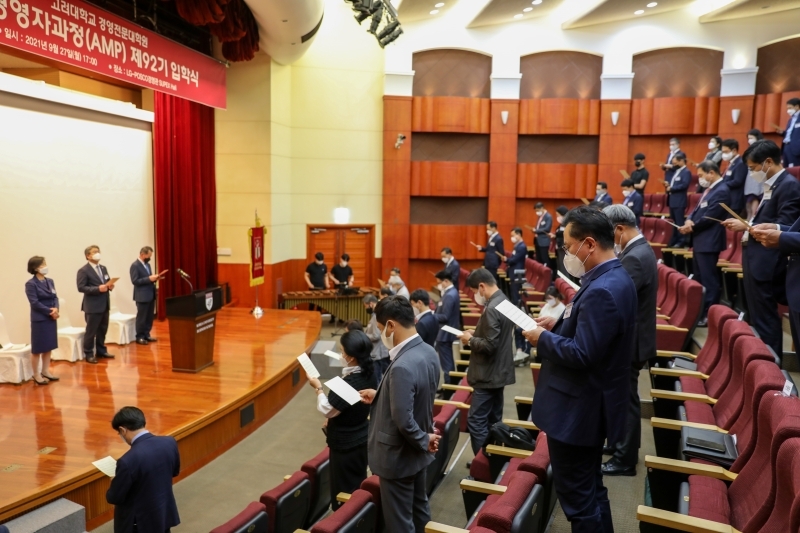 The entrance ceremony of the 92nd KUBS(Dean=Johngseok Bae) Advanced Management Program(AMP) was held on September 27th(Mon) at the SUPEX HALL of Korea University LG-POSCO Building. The ceremony followed quarantine guidelines, while Johngsoek Bae, Dean of KUBS and Kijoon Lee, Vice president (General Affairs) of AMP Alumni Association attended the event with the students of 92nd AMP class.
First Dr. Bae congratulated and welcomed students with his words, saying "Korea University Business School will do our best to become the top-tier among prestige membership clubs with all of our 92nd class. We sincerely welcome all of you."
Furthermore, Kijoon Lee, Vice President of AMP Alumni Association, said "On these times, where both mind and body is tired due to COVID-19, this program will present opportunity to reflect on past achievements and learn advanced business knowledge together thinking of a better future," on behalf of AMP Alumni Association President Moonchan Kim.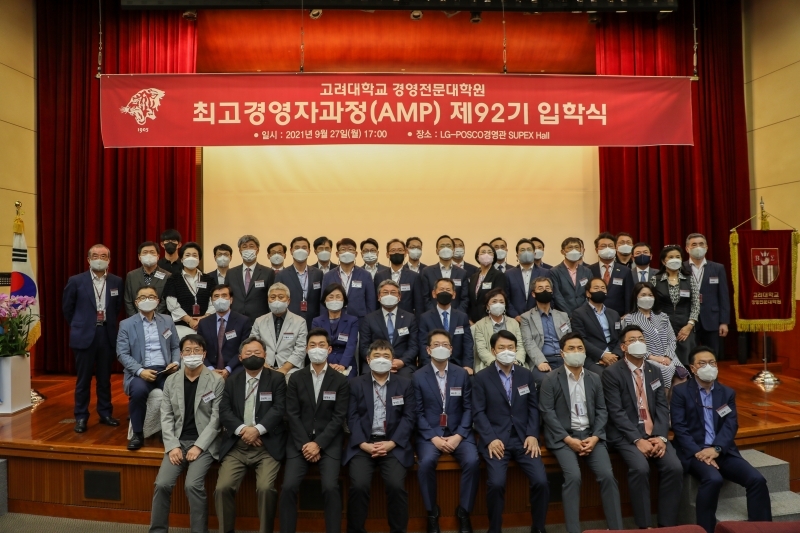 The ceremony ended with a marimba play as a congratulatory performance by the Pulse Percussion and a commemorative photo shoot.
Editor | Yoon Seon Woo (Media '18)