News
Activities
October 1 (Mon)
KUBS Faculty Leadership Meeting

Consultation with former president of EMBA Alumni Association Yeo-dong Yoon and donated three-thousand KRW.
​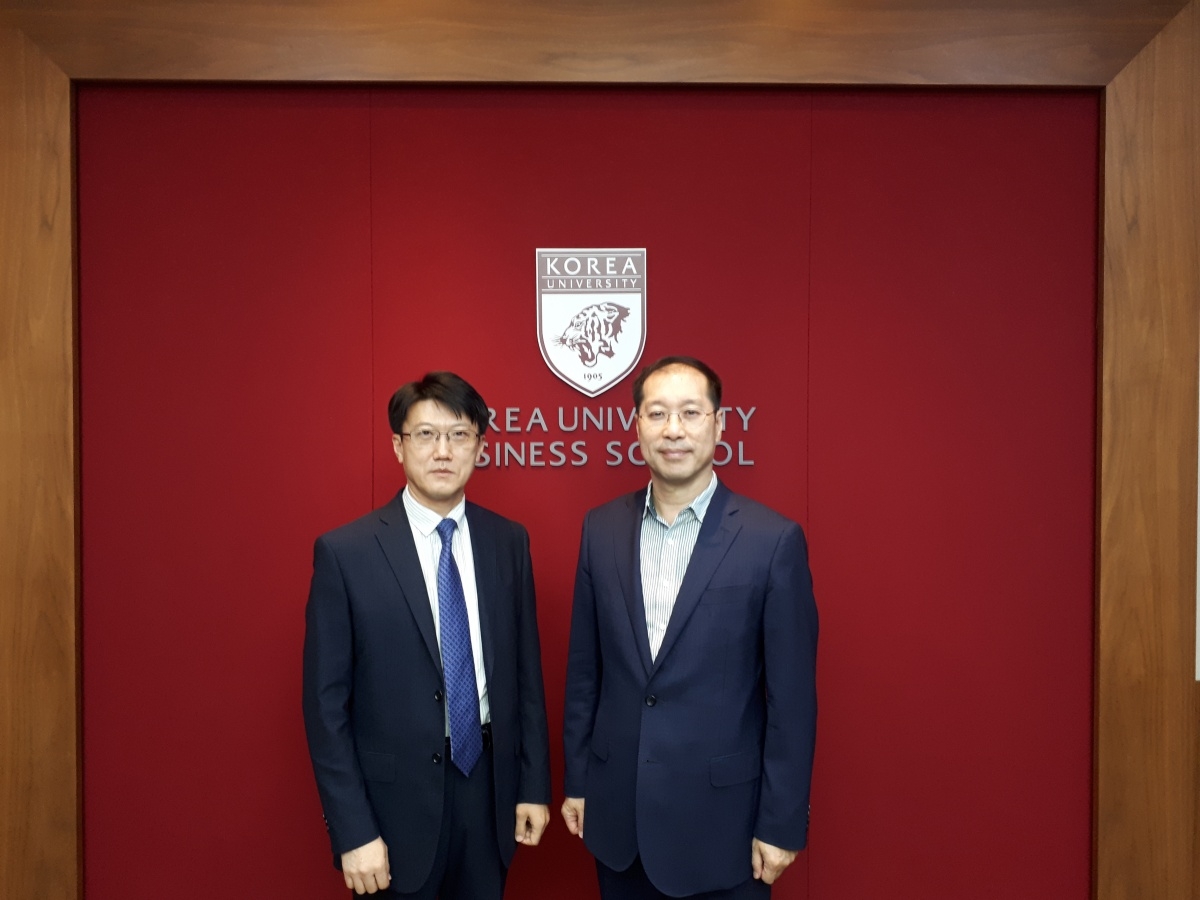 Participated in KUBE (Korea University Business School Student Ambassador) 7th generation disbanding ceremony and starting ceremony for the 9th generation.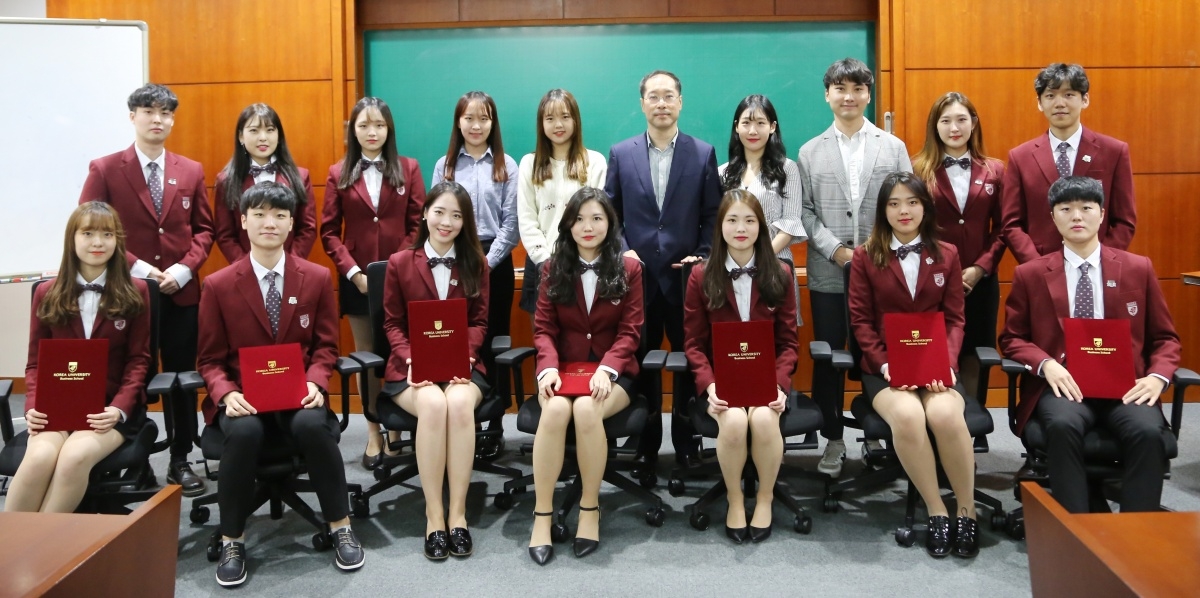 Ocotober 2 (Tue)
​Meeting with KUBS Area Chairs

Participated in 'Grow With GS x KITA Startup Gathering'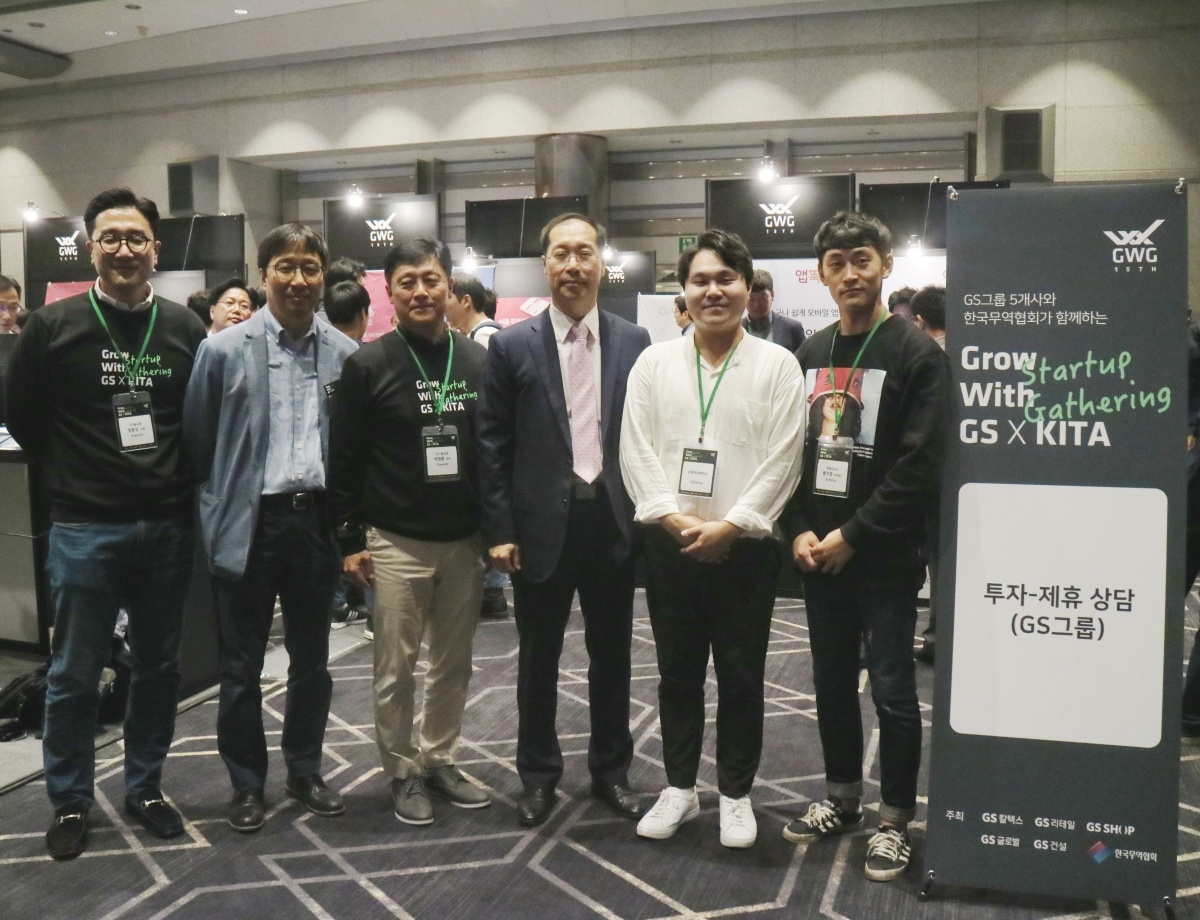 October 4 (Thu)
Consulation with CEMS Reviewer Team

Luncheon with KUBS New Joiner staffs ​

Meeting with General Manager of 'Binggrae' Marketing Department

Banquet with CEMS Reviewer Team
October 4 (Thu) - October 5 (Fri)
Participated in CEMS Reviw Visit
​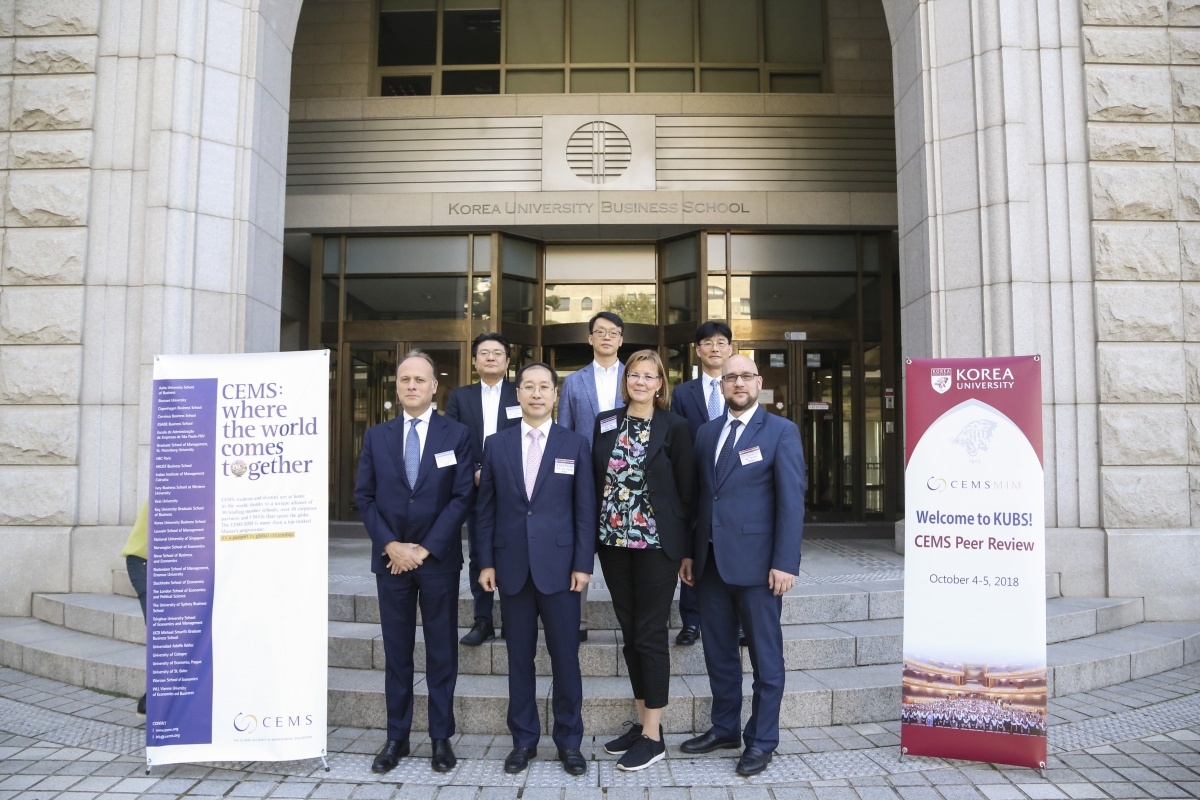 ​
October 5 (Fri) - October 6 (Sat)
Pariticpated in 2018 Annual Tournament between Korea University and Yonsei University.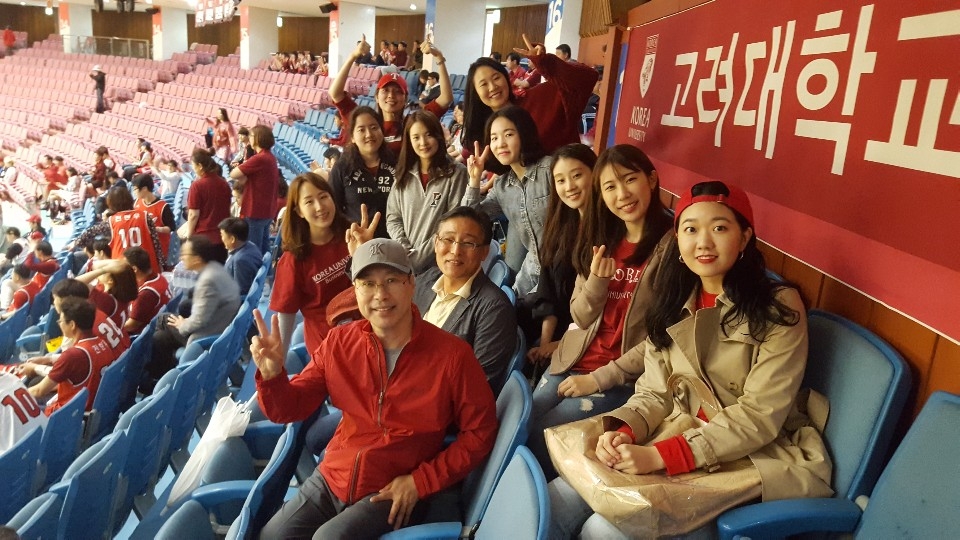 ​
October 8 (Mon)
KUBS Faculty Leadership meeting
October 9 (Tue)
Consultation with Professor Fukukawa from Hitotsubashi University
October 10 (Wed)
Participated in meeting selecting 'Alumni of Year 2018'

Banquet with Donors from 'Samjong Accounting Firm' and 'Anjin Accounting Firm'
October 11 (Thu)
Luncheon with KUBS Professors

Faculty Meeting
October 12 (Fri)
Luncheon with KUBS faculty members
October 15 (Mon)
KUBS Faculty Leadership Meeting
October 16 (Tue)
Signed MOU with KUBS Startup Institute and Korea University Center for Law & Creativity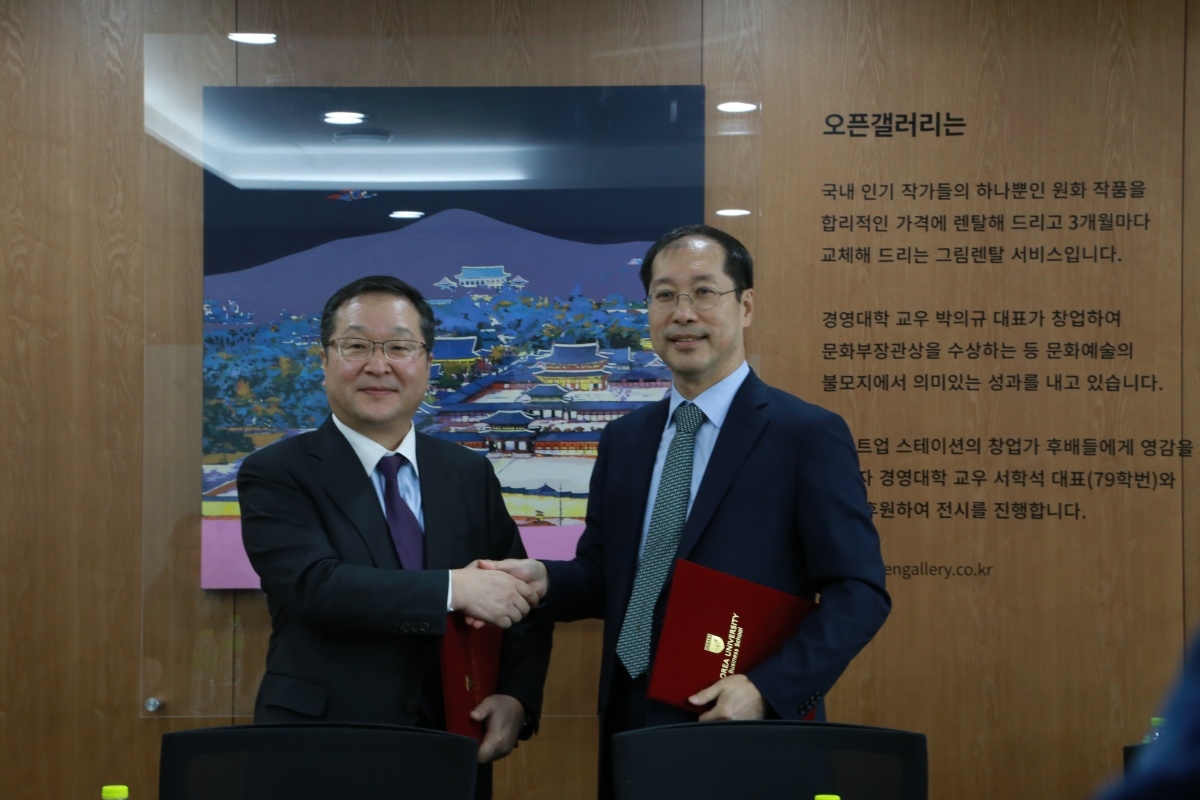 ​Meeting with KUBS Area Chairs

Faculty Meeting

Meeting with Successor Dean for smoothe transition of duties

Banquet with Professors from KAIST Business School
October 17 (Wed)
Faculty Meeting

Meeting with Academic Affairs Committee

Participated in Unified-Graduate School Committee

Banquet with Deans of Humanities & Liberal arts
October 18 (Thu)
Luncheon with KUBS Faculties
October 19 (Fri)
Participated in Declaration Ceremony of Sudang Samyang Faculty House

Luncheon with Wash U Inbound Exchange Students

Hosted a meeting for 'Presentation ceremony of KUBS scholarship' for 2nd semester of 2018
October 20 (Sat)- October 24 (Wed)
Gave a speech in Shanghai Jiao Tong University '7th International Business School Shanghai Conference (IBSSC)'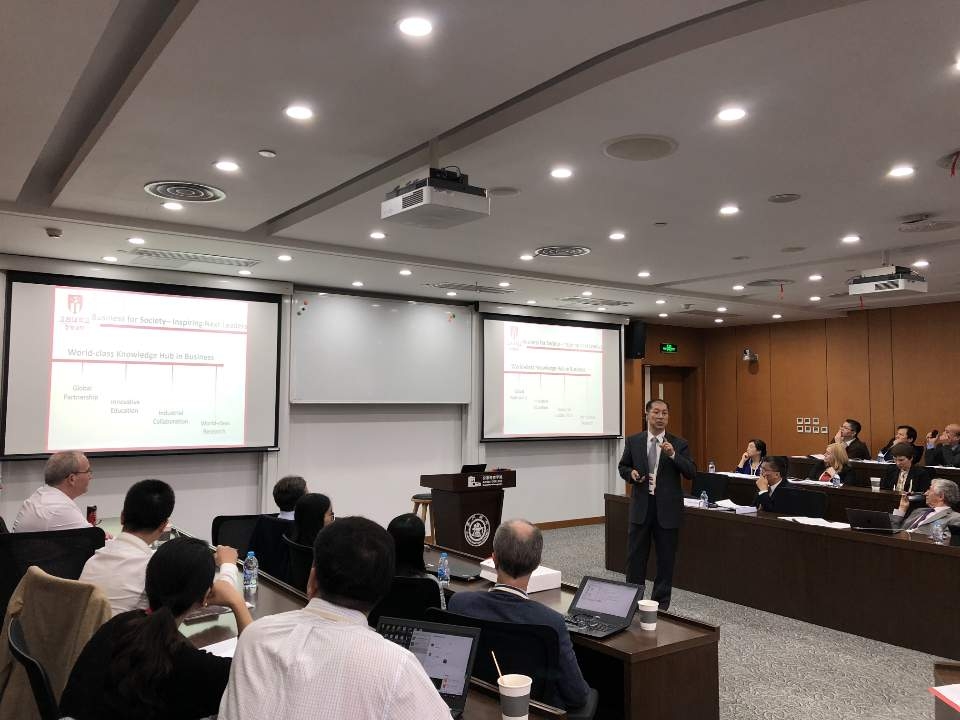 October 25 (Thu)
Luncheon with Representative of KUBS Alumni Association Mong-Won Jung

Banquet with KUBS MBA Program Area Chairs
Ocotber 26 (Fri)
Hiring Interview for KUBS Faculty
October 29 (Mon)
Meeting with KUBS Faulty Members
October 29 (Mon) - November 1 (Thu)
Gave a speech in AACSB Asia Pacific Annual Conference