MBA/MIM
Announcement
[General][General][Startup Institute] 2020 Spring CHOO CHOO DAY (Demo Day)(application: ~5/13)
2020.05.08 Views 2477 국제실
** If you participate in CHOO CHOO DAY and submit our simple survey, you can get a generous present.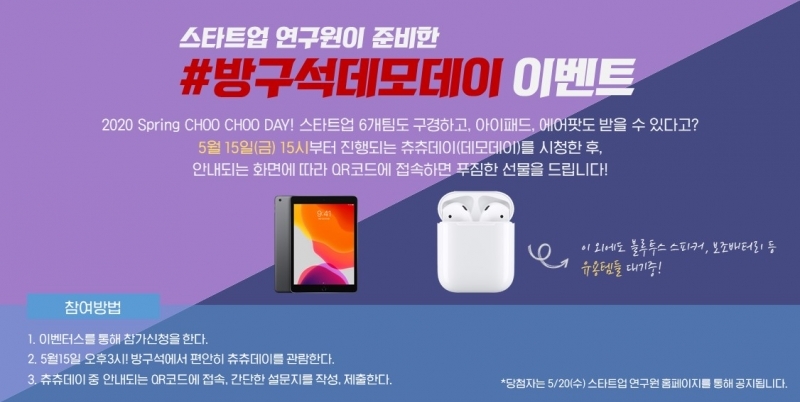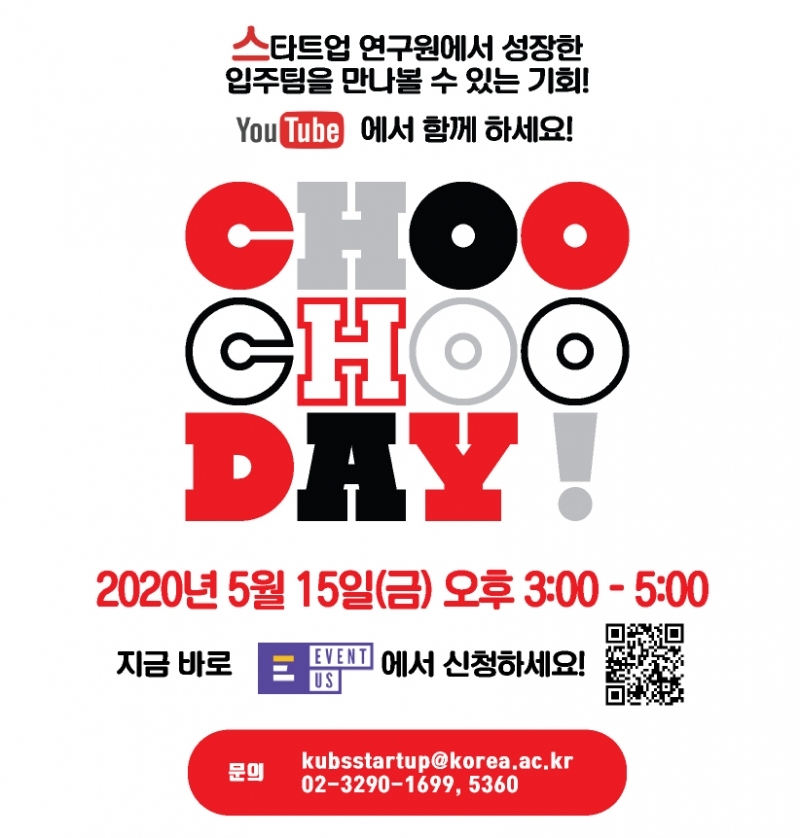 We hereby announce the opening of 2020 Spring CHOO CHOO DAY, a demonstration day of the KUBS Startup Station, Korea University Business School.
Check out on the Youtube the remarkable achievements of the six startups that have grown up together at the KUBS Startup Station.

Event Overview
- Date: May 15th (Friday), 3 pm. - 5 pm.
- Location: Youtube Live
Presentation team (6 teams)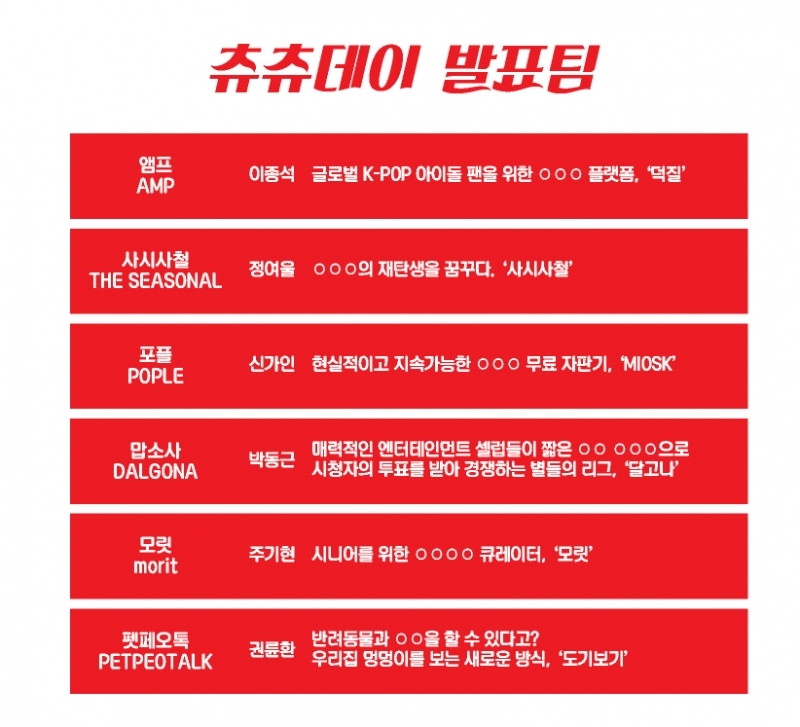 (1) AMP: The OOO platform for global fans of K-POP Idol, 'Duck-Jill'
(2) The Seasonal: Dreaming about the reborn of OOO, 'The Seasonal'
(3) POPLE: The realistic and sustainable OOO free vending machine, 'MIOSK'
(4) Dalgona: The Competition of entertainment celebrities by getting votes from audience for their short OO OOO, 'Dalgona'
(5) Morit: The OOOO curator for senior, 'Morit'
(6) PetpeoTalk: Doing OO is available with my companion animal?, The new way to see my dog, 'DogiBogi'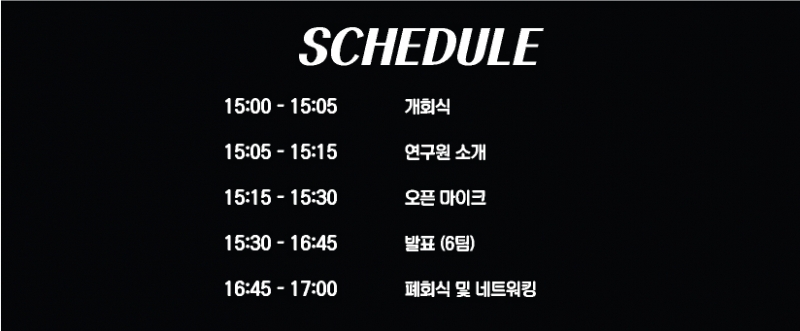 Schedule
15:00 - 15:15 Opening
15:05 - 15:15 Introducing Startup Station
15:15 - 15:30 Open Mic
15:30 - 16:45 Presentation (6 Teams)
16:45 - 17:00 Closing Ceremony & Networking
Inquiries
- Application: https://event-us.kr/kubsstartup/event/16934
- Inquiries: 02-3290-1699, 5360
- Email: kubsstartup@korea.ac.kr
- Website: www.startupstation.kr
- Facebook: www.facebook.com/kubsstartupstation/