Lecture·Event
ETC
[Other Events][Goldman Sachs] 2021 APAC Women's Exploratory Series
2021.04.16 Views 656 CDC
Date
2021.05.11 (17:00) ~ (18:00)
Details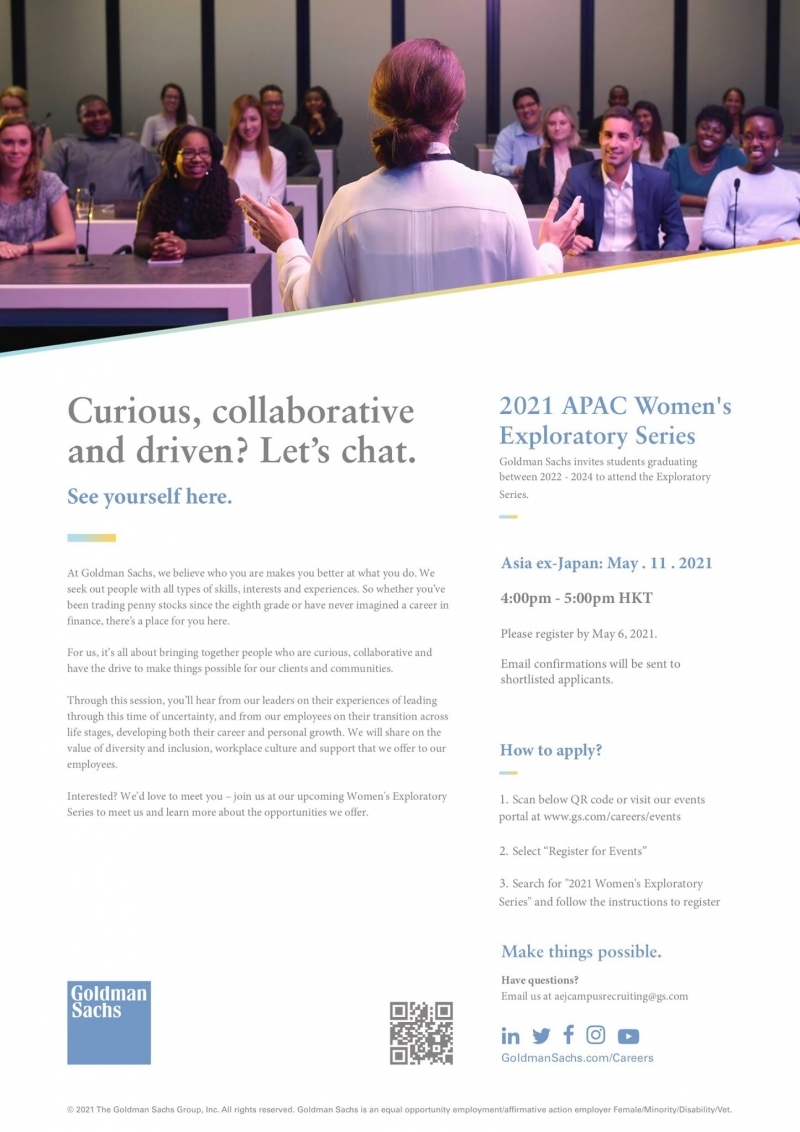 2021 APAC Women's Exploratory Series is now open for application. Goldman Sachs invites students graduating between 2022 - 2024 to attend the Exploratory Series.
Through this session, you'll hear from our leaders on their experiences of leading through this time of uncertainty, and from our employees on their transition across life stages, developing both their career and personal growth. We will share on the value of diversity and inclusion, workplace culture and support that we offer to our employees.
2021 Women's Exploratory Series: Asia ex-Japan
Event Date: May 11, 2021
Event Time: 4 PM – 5 PM (HKT)
Application Deadline: May 6, 2021
How to apply?
1. Visit our GS Events portal at www.goldmansachs.com/careers/events
2. Select "Register for Events"
3. Search for "2021 Women's Exploratory Series" and follow the instructions to register.
4. Email confirmations will be sent to shortlisted candidates.